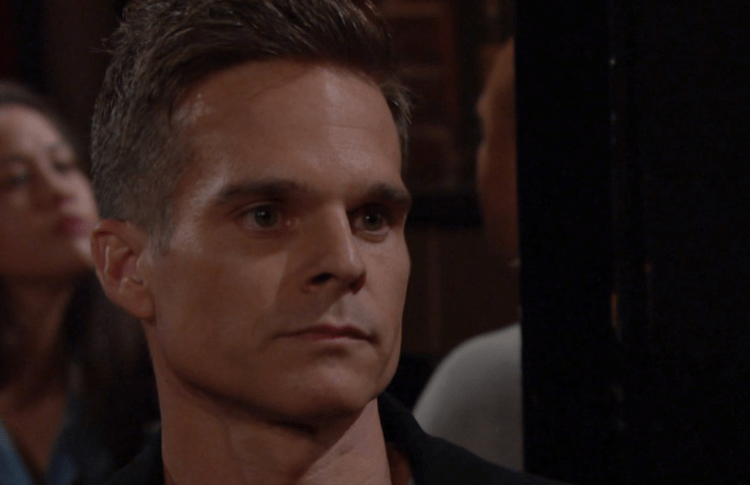 Young and the Restless fans aren't sure what Elena's problems are right now. She's got a man who likes her a lot, and he wants to pursue a future with her. He also paid off her student loans for her unbeknownst to her as a surprise – not because she asked him to. Yet, here she is, uncomfortable with that. We can imagine most people with student loans would not be upset to find out someone else paid off their loans. We think she's overreacting with her discomfort, but we also get it. We wouldn't be comfortable knowing a man who was into us did the same thing. Perhaps this would have been a much nicer thing if he would have allowed it to remain a secret. It's hard to become upset about a secret donation, right? We get it. And we are down with that. But, for now, we also know that there are a few things we can handle that aren't related to this.
Rey is not a happy man. He's noticed that Adam is not making Sharon seem happy. He's gotten the keys to Dark Horse, as well as a warning from Nick. Rey is doing all he can to keep Sharon happy and not affected by Adam, but things never seem to work for him. There's so much he cannot handle, and this is one of those things. He's not in a good place right now, and Adam is not making things any easier on him. Adam is making everyone miserable, and we just did not see this coming. We did think he could come back and be a changed man, but we see that this is not the case, he is not changed, and he will never change. It's interesting to all of us.
What's Happening on Young and the Restless
Please join us in wishing our Co-Creator, the legendary #LeePhillipBell a Happy 91st Birthday! #YR pic.twitter.com/13myjmkbqt

— Young & The Restless (@YRInsider) June 10, 2019
Happy 91st, and thank you for bringing us this show.
What's Next on Young and the Restless
It's a week of betrayal, lies, and blackmail on #YR! Don't miss it. pic.twitter.com/fqJqeQiaUy

— Young and Restless (@YandR_CBS) June 9, 2019
Phyllis is gone, and we all know that Kevin has her. But, there are a few things that don't work for us. There are a few things that aren't in our wheelhouse right now, and one of those things is the fact that Paul is not investigating the fact that she is gone. He is in the middle of trying to figure out what is happening, how it's going down, and all of that stuff. There's a lot going on right now, and we aren't sure it makes that much sense to us. We aren't sure there is much we can do about it, but we also know that there is a lot we can do about it. He's going to look for her, but will it lead him to Kevin and what he is demanding? He wants Chloe, and he will only give her back if he gets Chloe in exchange. Will Paul figure this out?
Meanwhile, we do know that Victoria has a secret, and it's about to end up being made very public to them. There is not a lot that they can handle, and there is not much we can do about it, but we are going to see that things are not working in their favor. They are going to find out that her secret is a big one, and someone is going to want to know more about it. She's about to be figured out, and she might not even realize this is her future. Will she be able to handle that? We aren't so sure.
Stay tuned for more Young and the Restless and be sure to check out TVOvermind daily for the latest Young and the Restless spoilers, news, and updates.