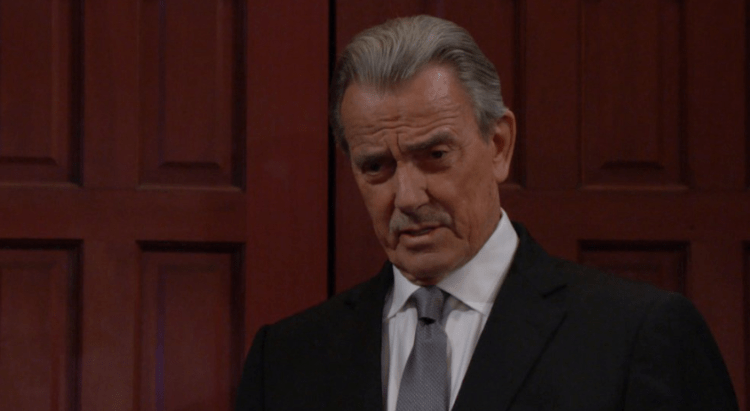 Young and the Restless fans are not sure what to think of Nick and his new way of living life these days. He's made it his mission to forgive both his father and his sister for their situations, but what is going on when he says that he forgives them for all they've done? Does he really forgive them, or does he merely want to see things go his own way so that he can go the way he feels that he needs to go in life? What is the deal here, and how do we focus on finding out what is going on in the lives of so many people? Will he really forgive them out of the goodness of his heart, or is he only doing it because he has something to say or offer those in need? We are not entirely sure, but we can figure things out on our own if we decide it's worthwhile enough to handle.
Then there is Adam, who has an offer to make. This time, he is willing to work with Phyllis to see if he can get what he wants, and he's probably talking to the right woman. She's never been afraid to sit back and deal with things the way that they were meant to be dealt with, and that's big news. She's got her own issues to focus on, and we cannot wait to see where those take her in the grand scheme of things. She's probably going to upset a lot of people if she takes it into her mind to go about what he wants of her, and that's not going to work well for anyone. But, she's not one who typically cares who she hurts and doesn't hurt — she just isn't that person.
What's Happening on Young and the Restless
https://twitter.com/YandR_CBS/status/1142432051469045765?ref_src=twsrc%5Etfw
These are the kinds of takeovers we appreciate in Genoa City.
What's Next on Young and the Restless
Phyllis pushes Adam's buttons today on #YR. pic.twitter.com/ELJtaUG88L

— Young and Restless (@YandR_CBS) June 24, 2019
Nikki has some things on her mind that might make her feel one way when she should feel another way, but she's making a promise today. We have no idea if she is making a worthwhile promise, or if she is doing something that will only benefit her or someone else in her life. But, we know that this is what she is up to today, and it might not work well for anyone else. They are all going to have something to say about this, but that's all right. We are going to focus on all the things that work well, and we are going to hope that whatever Nikki is up to is something she can make work in her own life rather than upsetting everyone else yet again. She's got a lot to offer, but does she have what it takes to get where she needs to go?
Then there is Elena. She is taking things as slow as she can with Devon. He's in the middle of a horrible time in his own life, and she's not sure she's ready for all that he has to offer her. But, they are about to face a new problem that might just take them from point A to point B in a matter of moments. Will this ultimately bring them together, or will they only find that things are more difficult for them as a result of whatever is going on in their lives? We don't know, but we can assume that things might sometimes be more what they seem than what they don't.
Stay tuned for more Young and the Restless and be sure to check out TVOvermind daily for the latest Young and the Restless spoilers, news, and updates.