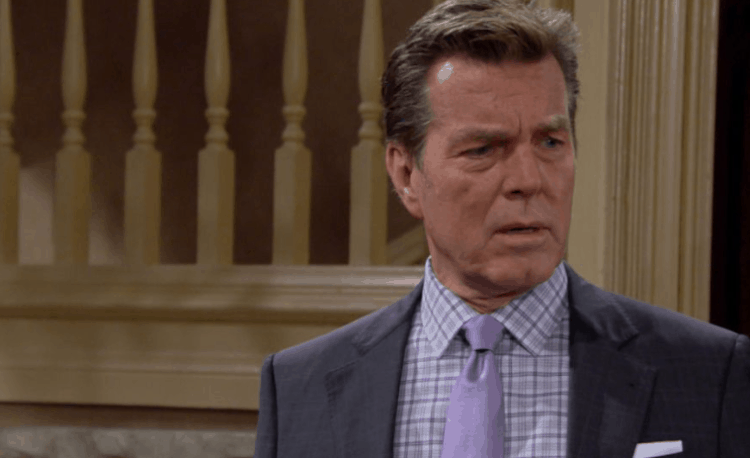 Young and the Restless fans are not sure what Lola is thinking. She made it clear to Kyle more than once that she is not going to be caught up in the middle of some weird love triangle with him and with Summer when Summer was interfering with their relationship. And that was all long before he was actually married to Summer and she was in the hospital having surgery. Now she's fine with it? Now that he is a married man, she is okay with the fact that he's married to Summer and now she's willing to start a relationship with him? She talked him into getting a room, into doing things that make more sense to her than anyone else, and that make things seems a bit more interesting to all of us. But, it didn't happen. They did get a room, but they didn't end up in bed together.
Phyllis is getting a private investigator involved in her own personal situation, and she did meet with him to get the ball rolling on all the things that she feels are not working in her own favor. She has a long list of grievances she would like to handle, but we really don't know if she can handle what is happening or if there is more to her story than she would like to share. She's a mess, and we get that. We get that she has a lot going on, that she has a lot on her mind, and that she wants to get her life back to what it was, but she's got to figure things might not work for her in some way. She's going to find that out soon, but we don't know if it will be too late or not.
What's Happening on Young and the Restless
It's #NationalSiblingsDay, and we're celebrating with some of our favorites in GC! #YR pic.twitter.com/M2bXr9cxOu

— Young and Restless (@YandR_CBS) April 10, 2019
We love these photos, and we'd like to see them keep coming!
What's Next on Young and the Restless
https://twitter.com/YandR_CBS/status/1114890573654167552?ref_src=twsrc%5Etfw
Lauren has some things in her life that are going on, but they might not be going her way. They might not be in a situation that works for her, but she might just have a little something else to work with. She might have something to say or do that might just make her life a little more interesting, and there might be a little something else we can deal with that will turn things around a bit. She is focusing on herself, and she is not worried about anyone else. She has a lot to focus on, but she also has to focus on things that might not go her way. For example, does she know that she will get into trouble if she doesn't get this under control sooner rather than later?
Does she know that she might have a problem in the near future? And what about the fact that Phyllis' plan is about to take a turn into something she didn't see coming, either? She thought she had it all figured out and that she had a plan in place, but we think that she's not in a place right now to get to that point. She might not have much else do to do, but we think that she might just have a situation in her mind that works for her. She might not be able to focus on what is happening otherwise, but we think this is going to turn around in a way that she can't change.
Stay tuned for more Young and the Restless and be sure to check out TVOvermind daily for the latest Young and the Restless spoilers, news, and updates.