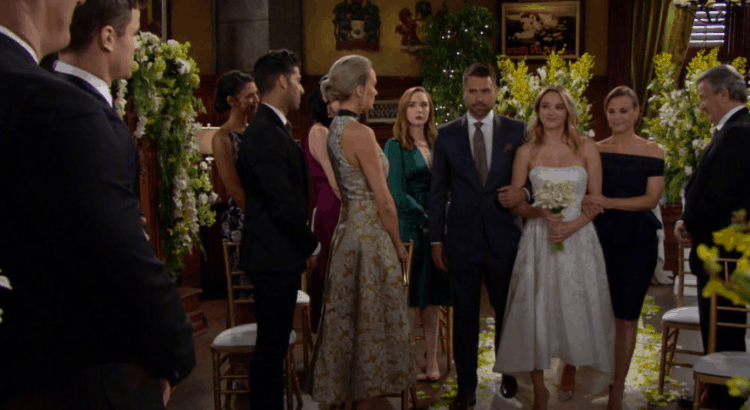 Young and the Restless fans know Sharon, Nikki, and Victoria will never see the light of day again after their guilty verdict. They killed a man, they hid his body, they lied to the police, and they made more than one major mess of things in their lives. And now we sit back and we wonder how they will make that happen, and how they will get this situation to work in their favor. They will not get away with this until and unless something major happens, and we think it will happen. We are certain that they will find a way to make sure that JT is back and alive, and then these women cannot go to prison. They can't go to prison for the rest of their lives if the man they murdered and were convicted or murdering is alive and well and all is fine.
Victor made a promise to his wife and daughter that he would get their situation under control, and he would save them. And then there is the fact that so much is going on with the rest of this situation, too. There is a lot happening with Phyllis, who is not happy that she was called out by Billy. She made poor choices, and we are not sure she can handle losing her business. Kerry is working against her, but she's also working against Jack, and we suspect that they will both be done with her before much longer. Summer and Kyle are getting married, but are they really going to get married? Will she actually have a chance to marry him and get her way, or will his own father and his own feelings for Lola put an end to that before it even has a chance to get started?
What's Happening on Young and the Restless
all the parents welcome summer & kyle into the respective families. #yr

— 📚 🎾 Anissa 🎾📚 (@anissaannalise) March 15, 2019
We might venture a guess to say that Abby is not specifically amused by any of this. What do you think?
What's Next on the Young and the Restless
Think J.T. could still be alive? See if Nick and Billy can solve the mystery this week on #YR! pic.twitter.com/eDBcli6T6X

— Young and Restless (@YandR_CBS) March 17, 2019
We hear there is a lot going on this week and we cannot even figure out where to start. The rumors are big that JT will be back and things will take a big turn, but what will happen when this all unfolds? And what will these women do when they realize he is alive and well and looking for some kind of revenge? Because we are certain that he is looking for some kind of revenge that will take him from being just fake dead to being very mad, and that will not go well for him. Our other question is this; will he come out and show he is alive to more than just a few people so that he can keep these women in prison, or will he make it obvious he is alive to everyone?
We have a feeling he will show himself to Victor or even one of the women, but he will not show himself as being alive to anyone who is important or able to make his life miserable in any way. We might be hopeful that these women are going to find some relief soon, but we suspect that simply will not happen in their lives. We do have a feeling that there is not going to be much that allows these women to find any kind of freedom or happiness in their lives anytime in the near future. We have a feeling their road is going to continue to be longer than they might hope for, and that's it.
Stay tuned for more Young and the Restless and be sure to check out TVOvermind daily for the latest Young and the Restless spoilers, news, and updates.