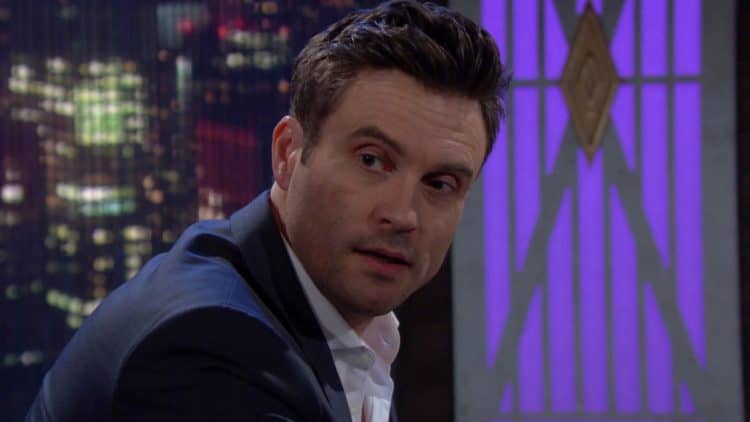 Young and the Restless fans know that winter is almost over. It's been a long one, ironically. It seems like it's been so hot here in Florida, and there has been so much pollen and so little reprieve that spring actually seems like it'll be a nice break because it's finally becoming a little nice outside. However, there is nothing we can do that will stop the spring from making its way into every part of the country and giving everyone all the pollen-vibes. However, spring is just so good, and we love that. Right now, we have to make our spring season predictions. We were right about a few of the predictions we made in the winter months, but winter is almost over. With spring coming right now, we thought we might bring you what we think is happening now.
Mariah and Theo's Issue Will Come Out
It turns out that she's the one making mistakes and doing things she should not be doing while Tessa is away, but it turns out that Tessa is going to come home and probably find out that Mariah spent the night with Theo. It was a stupid move on both of their parts. She loves Tessa, he loves Lola, and they were both lonely and insecure and not getting what they needed from the person they needed it from, and they made a stupid decision. Fortunately, neither of them wants this out at all since they could be end up losing who they love as a result, but it will come out. We have a feeling that Mariah will out them and her guilt will get the best of her when she starts accusing Tessa of doing things she should not be doing out of sheer guilt. Doesn't it always work that way?
Theo and Lola Date?
They aren't officially together, but he wants nothing more than to change this and make it happen. However, he did have that one night with Mariah. He's not sharing this, though, and he's not about to let her know that he was with another woman after he professed his love for her. We don't like him, but this is one secret that we think does need to stay that way; secretive. They don't all need to know about this or have this issue in their lives, but this is not going to end well at all if we don't do something about it. It will only make things worse, but we think that we can figure it out and make something of it. It seems that there will be a situation in which people will end up more hurt than anything, but this is one of those times that they will end up getting what they want, only to have it all fall apart when this comes out. They will have their moment, but don't expect it to be long-lived.
Nick and Phyllis Together Again
They have always had such a fun off and on situation that makes them feel so good about themselves, but they are just not the type to bother with things like this. There is nothing that will work for them in the long run, but they do make one another feel good in the short run. Right now, Nick is not entirely happy with her and a few of the things that she has going on, but she's managed to make things work out even after much worse in the past. She's not someone who cares all that much about things happening that are bothersome to her, so this might be something she's able to let go of and make work. We think she's going to do just that right now, and we do think that she's got a lot going on in her mind. They will end up back together, but we also have to say that our current guess is that it will not last that long. For one, she and Abby are partnering now, and they don't get along that well, so she will end up being a pain for both of them. He is her brother, so this is a family situation, too.