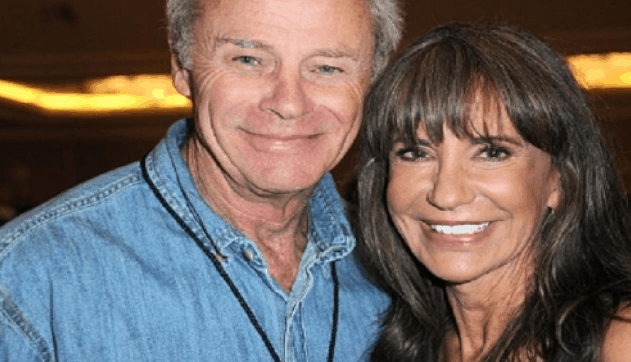 When you live in Genoa City like the cast of the Young and the Restless, you get to drink from the fountain of youth every morning before you start work. Well, you might not actually get to do this, but we can assume that you might think you do based on the number of people who get to stop the aging process when they begin working on this show. They don't always look the same as they did when they first began working here, but it seems that every single cast member on the show ends up looking better than they did when they first began their work here. How is that possible? We don't entirely know for certain, but we are somewhat convinced that many of the people who work here are in some sort of anti-aging club, and we can prove it.
Eileen Davidson
So, she's technically not on the show anymore, but she was part of it so long that we cannot stop from mentioning her. She's 59 years old, and she looks like she's been drinking from that fountain her entire life. She is gorgeous and she is a ray of sunshine. She's been on the show for decades, and she's not yet aged a day. She looks more mature and lovelier than she did when she first began working her, but she's managed to nothing short of totally refine her appearance over the years. She's youthful and radiant, but we also wonder if that's due to the fact that she's working with so much energy. She's always in a place where she seems to be full of that, and it certainly shows. She's entirely gorgeous, and we don't think that anyone can disagree with the fact that she doesn't seem to look a year old no matter how many years older she gets.
Melody Scott Thomas
Did you know the lovely Nikki is 62? She's beautiful, and it's hard to tell she's aged this much since she first began working on the show. Logically, you know she's aged significantly in her many years in Genoa City, but when you look at her it's just so hard to tell whether or not this is a real thing or not. She seems so much younger than she is, and she doesn't look like the kind of woman who spends her entire life counting lettuce leaves and burning calories. She looks like the kind of woman who has fun and enjoys her life, and that's what her life is all about. She's a beautiful woman, but she's also one who seems to derive some pleasure from that rather than being the kind who stresses about it an agonizes over it when she's not working. And that's kind of what we love the most about her. Her endless desire to look good, feel good, and just be gorgeous seem to work for her – and we love it.
Jess Walton
She is the woman who plays the very lovely Jill Abbott, and she's constantly on the screen doing things that we like. She's someone has her moments on the show, but it's also really hard not to like her. She's so approachable and likable, and we do love that. She's a woman who is for sure after our own hearts, but she's also someone who seems to have it all going for her. She's also young and gorgeous and not someone who appears to look even remotely like her actual age. In fact, we think most people are probably beyond shocked when they realize how old Jess Walton really is. Are your ready for this? She's turning 70 this week. That's correct. She's turning 70. And she looks like she could really be decades younger than she actually is. She's a young woman who is not looking to look her age, but she also looks like she's aging so gracefully. She probably does have some work done on occasion, but she does not look like the kind of woman who has so much work done on her face or her body that she's fake. She looks lovely, soft, and feminine. We love her, and we wish her a happy birthday.