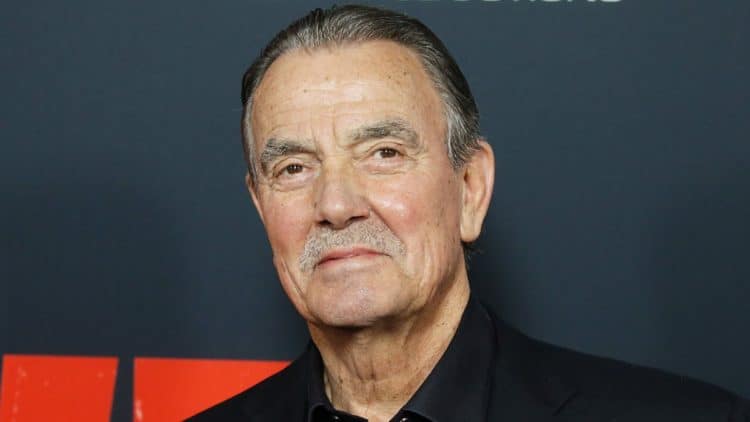 Young and the Restless fans are not that big on what Victor does to his family unless it's working to save them and making things right. He goes out of his way at times to hurt them and make things worse for everyone, but he will be the first one to protect them when another person comes at them. He can do anything he wants to them no matter how it makes them feel, but no one else better even think about trying to hurt his family unless he orders them to do it himself. This is just how he rolls, and we do get that. For now, though, we want to talk about ways he hurts them that aren't so obvious. Like the fact that he and their mother aren't always on good terms, and he sometimes chooses to be with other women. And some of those women are just really, really bad. We want to discuss his worst female choices. Do you agree with us?
Ashley
She was probably at the lowest point in her life when they began a fling. They were not in a good place. Well, they were in Paris and that was definitely a good place, but you know that this is just a figure of speech. They were together, and he left his wife for her. She ended up pregnant with his child, but she lost the baby. Things did not work out well for them when this all happened, and it was not a good thing. But, there was more to it than that. They eventually realized that they were not a good match, and he went back to his wife, and she went back to being horrible and involved in her own life again. But, she was so upset about losing her baby with Victor that she later stole some of his sperm and got herself pregnant with Abby. She didn't tell anyone that it was his baby, but it eventually came out when Abby was only 5. What a mess, right?
Sharon
Okay, so they were never really super romantic with one another, but they did get married. This was a situation for so many people because of what this meant. It meant that while he was mostly just helping her out because they were so close, he still married his own daughter-in-law. At the time he'd married her, she'd already been married to both of his own sons, which is just gross. Sharon, on the other hand, is just as gross. She's now been married to all the Newman men, which does freak us all out a bit, but there is nothing we can do about that. We do wish she'd get rid of her contact with all Newman men, move on with her life, and get ready to start a new chapter without re-reading this last one so many times. She's a mess, and we get it, but we also get that she has to focus on things that are better in her life – and it's not this family.
Sabrina
We have to say that this is one of the ugliest and worst situations he put himself in. For one, she was a young woman who was actually really likable. She was his own daughter, Victoria's, best friend. They spent a lot of time together, and she was clearly much too young for Victor based on nothing more than the simple fact that he met her only because she was the best friend of his own daughter. This was a situation that involved them meeting, and then spending more and more time together until they formed a romantic situation that horrified viewers. Nothing about it was good enough to like, and they even ended up in a situation where he got her pregnant. She didn't have the baby because it was not able to go much further than a few weeks before she had a miscarriage, but this was a situation that was so ugly that it changed his daughter's view of him forever. She might know that he is her father, but she lost some serious respect for him when this all went down. We get it, too.