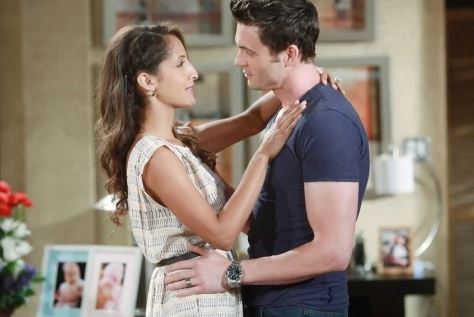 Young and the Restless fans seem to be behind what's happening with Cane and Lily, but no one can seem to figure out if it will work with them. Cane is sure Lily can come around to loving Sam the way he loves his new son, but she simply doesn't feel she can do that. We hope she can, and we know he thinks it's possible. He's working his behind off to make sure things work out for her and for him, and he's going to do some serious romancing today. He's putting forth his most spectacular effort these days, and it's making him feel good.
She can't help but notice that he seems so invested in making her happy, and she does love that. She's in a good place right now with the way things are going in that aspect, and she's looking to find a way to make things good between them again. She wants this, and she's looking for a way to make this her future. She wants it, and she's not above being romanced by him.
The only problem is that she's allowing her feelings for the baby to cloud her judgement in terms of everything else that's happening in her life, and that does scare her a bit. She's worried this might affect her in another way, and she's worried this might not work. She's got to find a way to bond with this baby, and she's got to do it fast. We hope she can.