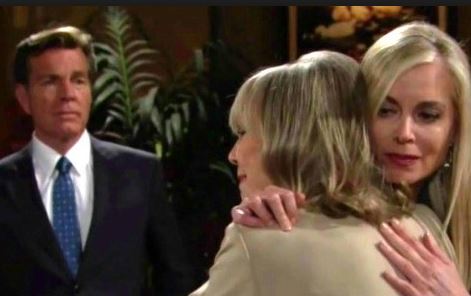 Young and the Restless spoilers tell us that Dina is going to see the final days of her life before much longer. She's going to spend her very last Christmas with her family, and it is going to be an awful situation. They are going to spend some serious time focusing on things that make them happy at the moment, but they are all very much aware that this is it for them. They are aware that there is a lot at stake, that there is a lot going on, and that this is it.
The family is going to gather around to spend their time focusing on making the best memories possible. They want to spend as much time with her as they can before she's gone, and this is it. This is all the time they have left, and this is all the time they can spend with her. Her health is poor, and she knows she won't be here the following year.
We just hope she's cognizant enough to remember who her family is and what they want from her on Christmas, otherwise it won't really matter what they do to make memories. She can't keep them, she can't focus on them, and it can't be fun to spend the day with someone who has no idea who you are even though she's been part of your life all your life. It's certainly a very bittersweet moment for all of them right now during the holidays.