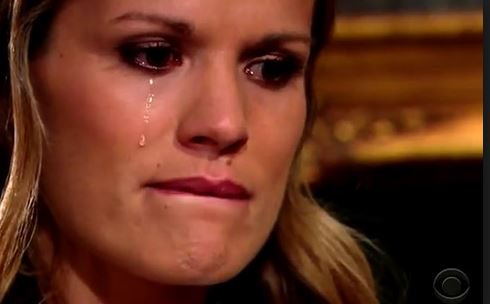 Young and the Restless spoilers have been teasing for some time that there is a very good chance things are turning crazier than ever for Chelsea, and we know that she's aware of the fact that her boyfriend is not Christian's biological father. She's known for many years that her husband is the real father, but she and Victor are keeping this between themselves and not allowing anyone else to find out the truth. They felt, in the moment, this was the best solution for the boy – and they do both love him very much.
But it turns out someone else might know. And by might – someone else definitely knows that Christian doesn't belong to Nick, and that person is sending some very interesting and very inappropriate messages to Chelsea about the entire situation. And she's not happy about it. It's just one more thing she's got to worry about before she leaves.
She's noticing that her life is all but falling apart at the seams, and she has no idea how to fix this. She's in a mess, and that mess is getting worse by the day. This is the most excitement she's seen in months, and we can't wait for it all to unfold and find out what she's been up to in the past few years when she's been so tame and docile. She's a sneaky one, so we think there's a lot more to it than all she's been allowing us to think for so long.