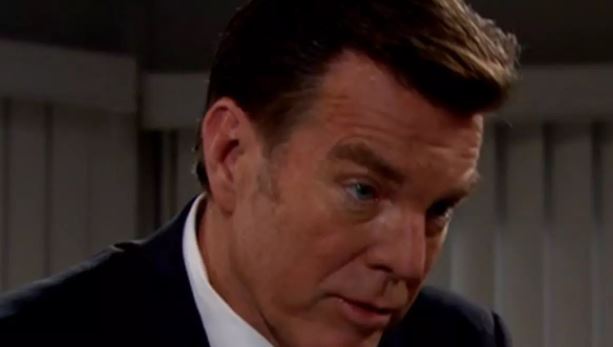 Young and the Restless fans are going to see Jack take to the dark side. We all know he has one, though he doesn't let it out much. He's been in situations in the past where he has certainly been tempted to let it out and to make sure it was there for the world to see, but he's not been so bad in a long time. He's done with this, though. He's learned that everything he ever thought was true in his life was nothing more than a lie, and he's not happy about any of it. He's upset, he's miserable, and he's not going to get through this situation without a few minor setbacks.
And he will turn to this dark side and begin making things worse. He might have plans to make things worse for other people, but we will currently see him make things worse mostly for himself. He will not allow his actions to do much more at this point than take him down and make his own life more miserable. He is a danger and a threat to himself.
And no one can stop him. He's too far gone at this point. He's got to get his life together if he has any hope of fixing this and making the situation any better, but he will not. He will not change the way things are going, and he will not be able to get this together in any capacity. What he can do, however, is focus on himself.
Jack is nothing if not his own worst enemy right now. He's his own demon, he's his own devil. He's making his own life worse, but we think he needs this time to mask the pain and try to work through it to the best of his abilities. He's not going to make it as easy on himself as we all thought, but he might just overcome this at some point as a result of what he is doing and what he is going through right now. There is a lot going on in his mind, but he's got this.