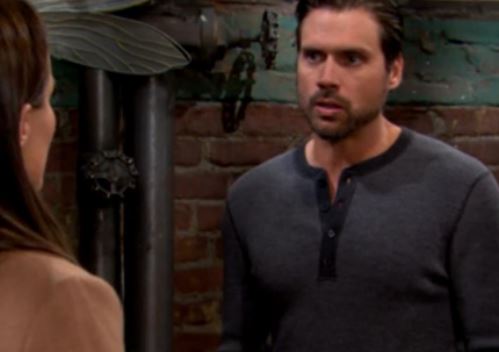 Young and the Restless spoilers have been hinting for a very long time that Nick's father, Victor, might play a very ugly card with him to get back at him for what he views as his son's mistreatment. We've known for many years that little Christian is not actually Nick's son. We know – and have known – that when Chelsea and Adam were having problems several years ago that he slept with Nick's then-wife, Sharon – and he got her pregnant. There was some controversy about this a long time ago, and a test showed that Nick was indeed the boy's father.
Except that we know that Victor and Chelsea know this is nothing short of a lie. They know that the test was altered to make it look like Nick was the father of this boy and Adam was not because they felt it would all end better for everyone if Nick was the boy's father. They've been hiding this secret from him for years.
And we have a feeling that this is it. Rumor has it that Nick is going to find out the truth here before Christmas, and it's going to ruin his life. We don't know if Victor is responsible for his finding out, and we know it's not Chelsea. But we also know so many things are going on we can't even predict. We know there is going to be a very sad situation, and we can't help but hurt for Nick right now. His life is changing for the worst.