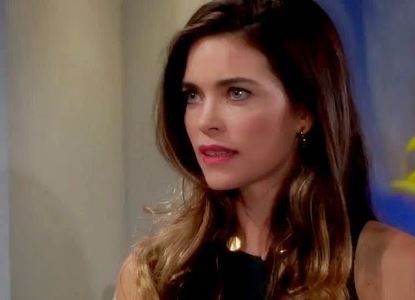 Young and the Restless fans know things will never be the same in the Newman household after all that's happened in the past, and that's going to be a problem for many people, but Victoria is our concern right now. She's in a fragile state with all that's happened to her family, to her business, and to her health. Can she handle what might happen to her if she loses her son in this fire? They don't have a great relationship all the time as it is, and there is a chance she could lose him.
Her head injury or health issue that she's yet to have diagnosed is going to play a big part in what's happening in her life otherwise, and we can't help but wonder if there is anything her family can do to make this better for her. She might need them to do everything they can to focus on helping her, but we aren't sure they can do it.
And there is a chance that her family might end up needing to pull together to save her life and her feelings, but we don't know how else this might affect her before they do this – if they can do this. This is a family who might not even be able to work together through their differences to protect the loss of one person and the life changing horror of another. Will the get it together, or will the Newmans crumble following this terrible fire that occurs?