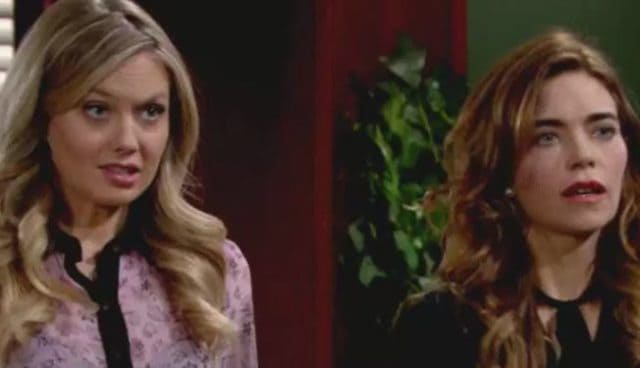 Young and the Restless fans want to know if things will ever improve between Abby and Victoria. They've been in the middle of a few problems in life for a while now. They don't really want to get along with one another despite being sisters, and there is always some competition for them at work. They both want to be in control, and Abby has always felt their father favors her sister to her. It's been something she's struggled with for a long time, and we know why.
Victoria is the one Victor turns to, but she's been so distracted lately that she's not really doing what she needs to do. She's not in a good place, and that means she's struggling to figure out what she needs to do to get herself into a position of good places. She's got a chance to do whatever she wants to do, and she's going to ruin that for a while.
And that's when Victor is going to step in and make some changes. She's going to worry more about what he does than what her sister thinks, too. He's bringing someone else into the company and focusing on seeing how he can benefit from that and what's going on in this situation. We don't know who it is he is focusing on hiring, but we have a feeling it might be someone who causes serious problems for both of these sisters. Do you have any ideas who Victor might hire to control his daughters?