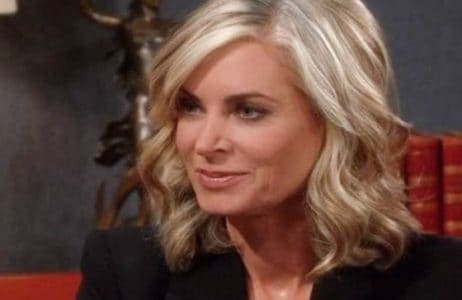 Young and the Restless fans want to know what might happen between Ashley and Dina. They have had a very rough go of things in their own life, and we wonder if they can make that go away. Can they stop what is their own path to destruction as a way of making sure things work out for them, or will they end up doomed and unable to figure out who to survive? Dina is going to open up to her daughter. She's spent years regretting her actions, the things she's done, and the ways she's behaved.
She's going to sit down with Ashley and let her daughter know she's sorry. She wants her to know she can open up and that she can be a good person. It's too late for her to go back and change things in the past, but she could always make sure she's able to change them now. She wants to make amends, but we aren't sure it will work for her.
Will Ashley be open to hearing what she has to say? Or will she stop what she's doing and tell her mother that there is no way she's ever going to forgive her for all the things she did and said that are so wrong? We don't know, but we do know there is nothing they won't do to make this story line go on. Is this an indication something might happen to Dina soon? We don't know, but we will find out.