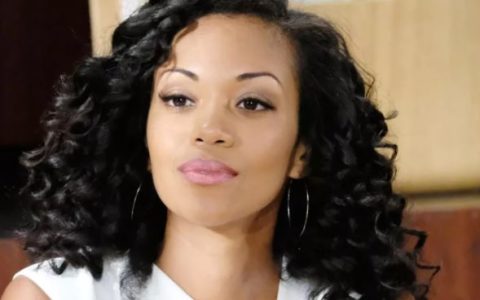 Young and the Restless fans know things with Hilary are different. She's been such a horrible person in the past, but she seems to have changed a bit. But as she is growing up and becoming a bit more mature and finally turning into the person that Devon seems to want her to be, she's also focusing on a few things that aren't going to make her feel too good. She's grown a lot in the past few months, but her past is about to come back and haunt her.
Something is going to be said by someone and it's going to shed some serious light on the problems some people are having with one another. We cannot help but wonder if there is something they can't handle, and we think that she might be devastated by what comes to light. She's not entirely honest about too many things all the time, but maybe she will own up to this.
Will the way she handles this cement her new personality in terms of how mature she is and what she's been up to? Or will she end up hurting everyone again? She's not really sure about so much right now, but we have a feeling she might just be able to handle things a little better if she's capable of making positive changes in her own life. Can she do it and make the changes she needs to make? We aren't sure, but we do hope she can own this.