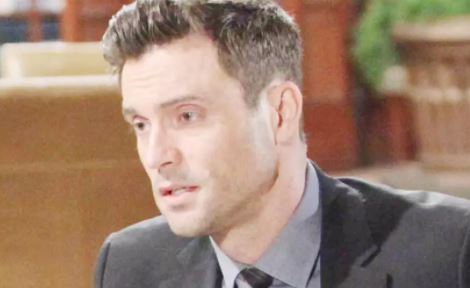 Young and the Restless fans are pretty certain it's time for Billy to go to jail, and we know how it will happen. Hilary and Phyllis are setting up Billy to be jealous and look bad when he finds Hilary and Phyllis have done something. They will get Jordan to think that Phyllis is interested in him, even though she is not. She will cozy up to him enough to get him to think she is, and she'll suggest they go back to the mansion to have a little time alone.
They'll end up dancing to a romantic song, and Billy will walk in. He will be furious at what he sees, and he will do what he can to punch Jordan. Being that he is on crutches, however, it will not go well for him. And someone is going to call the police, which we have a hard time with. He found the woman he loves with another man and throws a weak punch, and they call the police?
There might be more to this story, or at least there might be more to this entire situation as a whole. We just have a hard time with all of this, and there is nothing we can do about that. Will they end up figuring this out and working through their problems, or will they have something else to prove to someone else in the near future? He's going to jail, though.