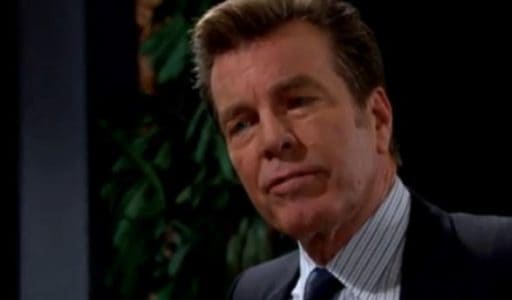 Young and the Restless fans see that Jack is working hard to take down Victoria, which is not something new. He is not someone who cares much for her or even wants to see her succeed, and he wants to do whatever he can to make her miserable. He will, and he will do it with apparent glee. He is currently in the middle of a discussion with the man she just spent the night with. We hear Jack wants to get him to take some money to use Victoria and ruin her. Ben will tell him he can't be bought — but Jack knows everyone has a price.
Money talks, and Jack is currently using his to make sure that people start talking. He's got a lot of personality to share, but he needs to watch his own back right now. He has Victor in his blindspot and he's not sure that he can handle what might come. He has no idea Victor knows what is going on with him and his wife right now, but he knows.
He's about to make his move, too, and that means that Jack needs to be very careful what he does to Victor's daughter. It might not go well for him, and that's not something he will be able to come back from. He might also want to remember that his new girlfriend has a vested interest in these kids, too, and that might be another issue he has to face if he continues to do this.