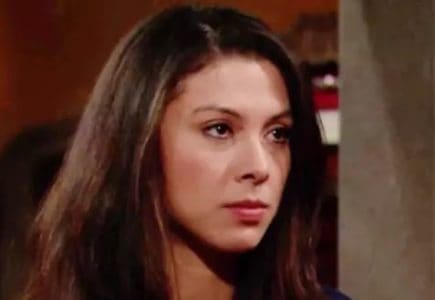 Young and the Restless fans are thinking that everything is really falling into place for Juliet. She's getting all she wants out of life, and it's making her very happy. She's got the man of her dreams finally in her life. She's got him by the arm and she's got him where she wants him. She wants Cane to herself, and the fact that Lily refuses to work on their relationship is something she is so happy about she can barely stand it. Things are looking good for her, and she's so happy she could cry. She wants to see them fail, and she wants to see them miserable.
This is good for her. The problem is that she will never be completely happy. She will never be someone who gets the man because she's so wonderful. He will always be connected to Lily, and he will never end that. Juliet will not like this at all, but she can't say a word to him. He has two kids with her, and he has a chance to be with her anytime he wants — and he will take that.
Juliet might not seem to have a problem with it now, but her insecurities will grow as she becomes a new mother, and she will flip out. This will cause her to be the kind of woman Cane does not want, and that won't work. But for now, she's doing everything that Lily will not do so she can win this.