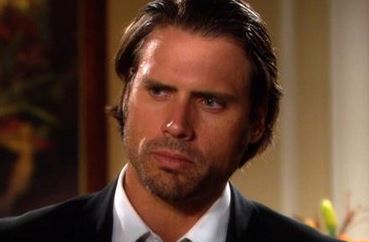 Young and the Restless fans aren't surprised how bad things have gotten between Nick and his father, Victor, but we are all surprised to see that there is money missing from many of his bank accounts. When Nick finds out, he's going to be furious. It might confuse him at first, but we predict it won't take him very long at all to figure out who is behind stealing from him. Of course, there is always a chance that Victor set this up to look like someone else is stealing from Nick.
We wouldn't even be surprised if he set it up to make it look like someone very close to Nick is the one stealing from him, but it also won't take him long to realize his own father is probably in on this. He's been sabotaging his son left and right for months now that they've been on the outs. He knows that Victor is mad at the entire family, and that means he's more dangerous than ever.
So when Nick finds out there is a lot of money missing from his accounts, how will he react? Will he go after his father, or will he handle things quietly? Will it take him a while to put two and two together to figure out what's going on? We don't think so, but writers on this show always send us in a way we might not see coming from the start, which is what keeps things interesting.