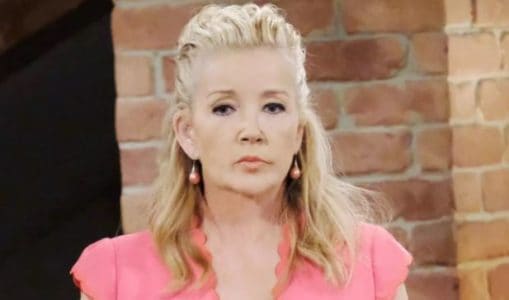 Young and the Restless fans can see that things are taking a very interesting turn for Nikki. She's got a lot on her plate. She's constantly in contact with Arturo. She likes him. Not seriously for herself, but she does like him. She also feels that he deserves better than what he's been given in life to this point, but she's also totally unaware that he has his own plan to make his life a little more profitable and a lot more interesting. But that's not the point he wants to make.
And that's not the point she wants to make. She's got to get her own life in order to make things work. She's go to get her own situation under control, and she's got to change the way things are going. It's time for her to make some changes, and she's not unwilling to do that. She's not unwilling to make changes at all, but we can't handle what she's decided to do. She's not going to make this easy on anyone.
She's still worried about Sharon, too. And, of course, she is more than a little worried about her daughter. She's got a lot on her mind right now, but she's willing to take the time to make the changes she feels are necessary in her life. She's not able to get what she wants out of life to the full extent of what she wants, but she is close to handling thigs the right way.