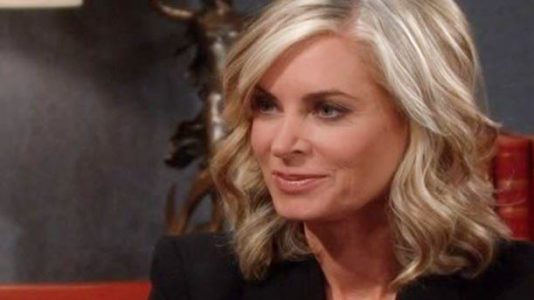 Young and the Restless fans have been watching as Ashley has been working on mending her relationship with her mother despite all she's done to her. She's had her share of ups and downs, right and wrong, and she's been through the ringer with Dina, but she's worried about her. She's been suspicious of Graham since day one, and with a recent run-in she's had with this man, she's not going to be able to work through the issues at hand and figure out a way to make things better.
She is going to run into Graham as she's asking Neil to give her mother a job at the company that was once hers. She's going to basically beg, and then she's going to be more than a little brazen when she asks him what he was thinking when he convinced her mother to sell the company. When Graham asks her if she's even seen Dina or even knows where she is, Ashley is going to sense he is really worried.
Will this make her feel better or worse? The fact that this woman has been able to get away from the man they believe has her under his control is one thing, but what happens when they figure out that things are taking a turn for the very worst? We don't know, but we do know there is a chance this might all go another way. And it won't be a good one. Is Dina all right?