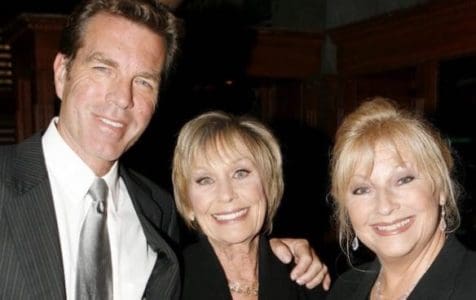 Young and the Restless spoilers tell us that things are going to go downhill for Dina. She's back after all this time to reconcile with her kids, whom she's ignored and basically abandoned for much of their life, and they don't seem to want anything to do with her. She's not happy about that, but it turns out her motives seem to be showing. They might not be able to get around what's going on with her, but it turns out Dina is back because she's dying and needs to see her kids before she passes.
But they don't care. They don't want to spend more time with her because she's dying. What she did to them was essentially make them feel as though they were already dead to her, and her dying isn't going to work the way she thought it might. She's not happy with her family right now, and she's going to find a way to make it work. What makes it worse is that she's not terminal. It's her mind that's dying. It turns out Dina suffers from Alzheimer's Disease, and she wants to spend some time with her kids before it takes them from her.
They might feel bad for her, but will this change their outlook on her? Will they finally get to have a relationship with her just as she is unable to have one with them, or will they do themselves the favor of not going through this one more time with her. She already forgot all about them once, and they just don't seem to want to go through this one more time with her.