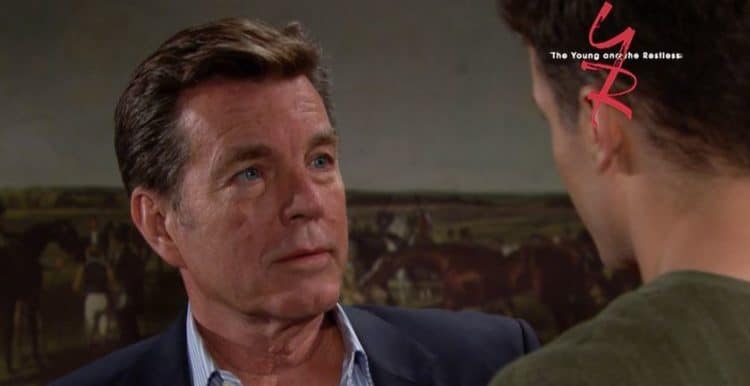 Young and the Restless fans are working to keep it together right now. So much is going on, and it's so hard to keep up with all of it. There is a lot to keep in mind right now, and we think there is a good chance we will see things take a turn for the worse for many people. For one, we are going to see that Sharon and Nick are looking at the future. They are happy together, and they do want to focus on things that are positive and happy. They want to find out if there is anything they can do to make their lives easier, and they are looking to put the past in the past. That, of course, is always easier said than done with Victor Newman in their lives. Nick can't get a new dad, so they know they have a long road ahead of them.
Hilary is working very hard to help Phyllis right now, and she's just over there all unaware what her own daughter is up to and what her boyfriend is up to. While Summer and Billy haven't touched one another or cheated on her or whatever, they have crossed some questionable lines with his gambling, lying, and covering for Summer, and we do think it's only a matter of time before things turn out for the very worst for these two. They can't keep lying to her, and she will find out. She might have a lot more on her plate right now than she can handle, but Phyllis is smart. She's not sitting back and allowing them to continue to treat her this way. She's got a problem she needs to fix, and we know she will fix it.
What's Happening on Young and the Restless
This family has officially reunited. ❤️ #YR pic.twitter.com/50aXZhidVD

— Young and Restless (@YandR_CBS) July 11, 2018
Fans just cannot even handle the fact that Nick and Sharon have their boy back. Little Christian might not technically belong to either of them despite the fact that he feels like they are his parents, but that doesn't change anything for this boy. He has so many good things to live for at this moment, including the fact that he is not with his grandfather, and that his parents are focused on the future right now. It's good for him, and we are all kinds of emotional watching this little reunion go on. Can you handle it, or are you a mess?
What's Next on Young and the Restless
Nate makes himself at home today on #YR. pic.twitter.com/dDU9kZeDly

— Young and Restless (@YandR_CBS) July 11, 2018
Things might not be going well for Victor, but that doesn't mean they can't get worse for him. He's going to receive a very strange message, and it's not going ot make him feel good about anything. We don't know what it says or who is sending it to him today, but we do know that there is a good chance he is going to be left holding on to a situation he cannot control. It's not his usual style, either, so this is going to be a struggle for him he's not willing to deal with. Mariah is also going to seek out Tessa for some much-needed advice, and we wonder how this will turn out. Things for them have been more than a little strained, and it's been interesting to watch it all unfold.
Ashley will find herself surprised by Neil, too. He clearly wants to see where things will go with them, but she's much more hesitant. We hope she makes some positive changes in their lives and just goes with it. He's going out of his way to see if he can make her happy, to see if he can get this to work, and we think he is doing a wonderful job of it. We cannot wait to see what it is he does that will surprise her, and we cannot wait to see if she is really happy about it or more just annoyed that he keeps going out of his way for her. We hope she's good with it, and we think he can make her happy.
Stay tuned for more Young and the Restless and be sure to check out TVOvermind daily for the latest Young and the Restless spoilers, news, and updates.