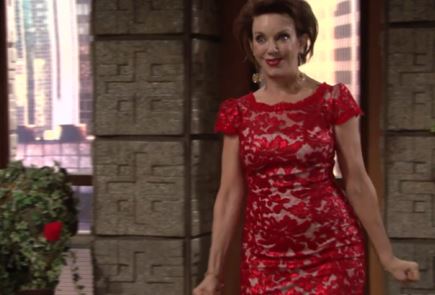 Young and the Restless fans know there is a lot going on right now, and it's almost difficult to keep up with it. For now, we are going to focus on Jack. He's not all that interested in Gloria right now, but she's still very interested in him and he knows it. He also knows she's a cunning and conniving woman who will do anything in her power to get what she wants, so she makes decisions that most people find questionable at best. She's not someone who is afraid to do things she should not be doing, and that means she's got a lot on her plate at the moment.
One thing she's got on her plate is a desire to see Jack fall in love with her. He knows she will do anything for him, so he's about to take advantage of her in a major way. He is not happy with Graham and the power he has over his mother, Dina. She's going to need Jack's help, and he's going to convince Gloria to do what she can to deal with Graham.
Their plan is sneaky, and it's not going to work out without some kinks, but they will work together to make this happen — and she will love it. Anything to be near Jack and to get him to fall for her once again is all she needs to be in a much better place. She's very happy to help with this.