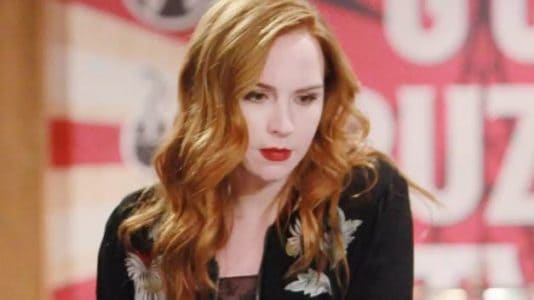 Young and the Restless fans only thought that Victoria, Nikki, Sharon, and Phyllis had problems when Vickie and Sharon decided that the guilt they were feeling should visibly show in every area of their lives. It turns out that Mariah might just have a bit of a memory from that night. She wasn't involved in the death of JT or the fact that they decided to handle things themselves. And now she's having some sort of interesting memory about the entire situation.
And that's not good news at all. She might have this memory, speak up to the wrong person, or even get one of them to confess. We don't know what she's going to think she remembers, but we are certainly not going to be surprised when she remembers what happened. She was there, but she doesn't know.
And now she will. And now it's just another person who knows the truth, who knows the situation, and who knows what's going on. And that's never good when you're trying to hide and cover up a murder, a missing body, and all that happened. So these women better prepare themselves. They weren't careful enough. They didn't pick the right team, and they will end up getting caught. We think they can explain it away in some manner, but we also think they're about to find themselves in a situation where the police are looking over their shoulders like it might be their jobs. That's never good news for anyone, you know.