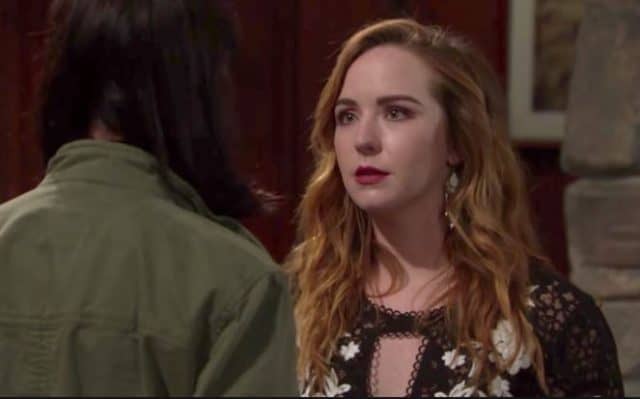 Young and the Restless fans are going to see Mariah decide she has to tell Sharon what is going on. Except that she's not going to tell her straight up that Faith caught him with Abby. She's going to warn her friend that she believes there might be something going on with those two and she should keep her eye on them. There is nothing quite like hearing that your boyfriend might not be doing what he says he is doing when he is not with you, and this will not make Sharon happy.
Wil she believe it, or will she be upset with Mariah for insinuating that her man might not be happy with her? She is, after all, basically telling her that Scott is interested in another woman, which is enough to make any woman feel that she is no longer good enough for the man she is with. That is subjective, though, and we have to deal with things as we have to deal with them.
She might not like hearing it, but that certainly doesn't mean she won't take the information she's hearing lightly. She will hear this, work on it, and make sure she is on top of things. This is what we might believe is the beginning of a bad situation for Abby and Scott, and for a few other people who might just get hurt in the process. Sharon is not someone who takes defeat lightly, especially since she's had a rough year this year.