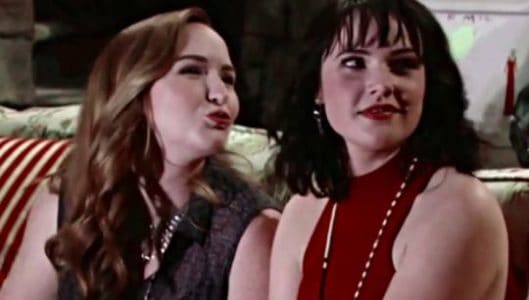 Young and the Restless fans want to know if things between Tessa and Mariah will ever change. We know that Tessa did some awful things to Mariah once they shared their kiss and Mariah began to fall for this woman, and then she bailed after stealing some things she didn't need to steal, and things got ugly. However, Tessa seems to be working very hard to make things tight these days. She seems to be very upset about things, and she's not going to sit back and allow that to continue. She's not happy with the way things are going in her life, and she wants to make amends.
She's apologized, and she's made some suggestions to Mariah. We have a feeling that they might not get very far in a relationship at this point, but we do think there is a good chance she might end up being friendly with her even though things did end so badly. Mariah is a forgiving person, and she might make it her goal to make a friendship out of this mess.
Of course, we predict the friendship she is creating will turn into a lot more than just friendship in the near future, and we predict there is a good chance they will find that things do work out a bit differently than they might have assumed. This could cause them to become even better friends, and they might just end up where Mariah was hoping they'd end up before much longer.