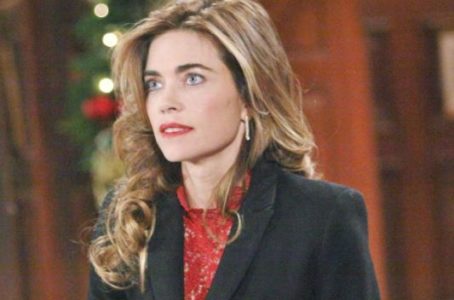 Young and the Restless fans will soon see that Hilary has her head in the game no matter what. Her own boyfriend might have just said he is in love with Lily, the woman she is working so hard to take down, but she's running into her ex — Devon — this week, and he is going to be very proud of her. Of course, this comes after she found that he is dating Mariah and she didn't like it. She might use this as a chance to get him back or at least to get her way with him, and that's something she's good at doing.
This is going to be quite the moment for Jack, too. He's with Cane, who is still trying to convince him that all he can do for Jack is amazing. But Jack is not buying it at the moment. More importantly, he's about to find out that Victoria was with Hochman the night before, and he plans on doing everything in his power to make sure that he can use this information to his advantage. And he is going to scheme in a major way to make sure that's precisely what happens.
We don't know where any of this is going right now, but we do know that it's going to be interesting. Billy is worried that he can't get in touch with Victoria, and he's going to make mention of the man she spent the night with — and she's going to cut him off. He won't like it, and it's going to get ugly.