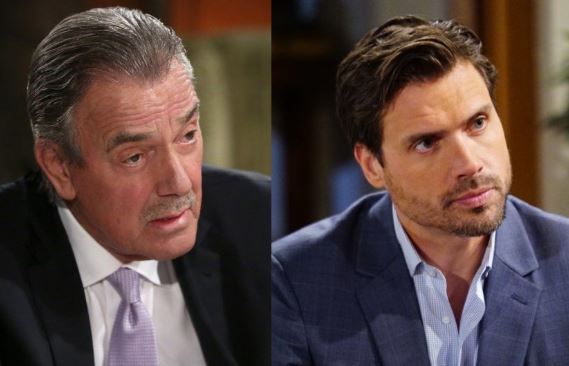 Young and the Restless fans are going to see things are going to make a big change for Victor and Nick all of a sudden, but we don't know what it means for everyone. For example, there is a big rumor going around right now that Nick and Sharon have decided to move forward with their reconciliation and their new relationship that Victor is all onboard with the decision. First, let's discuss how this is not really any of his business in the least, but he seems to forget he doesn't get to dictate how every single person in his life lives their own lives. And then let's discuss something else.
They will decide to make this new change in their lives and be together, and that does work for them. But now that Victor is in support of this decision, will it possibly make things change for Nick and the way he feels? Will he want to change his own mind abou the way things are going now? Will he continue to want to be with Sharon if his father things this is a good idea? He's still a petulant child in so many ways, and Victor knows this. Perhaps he is using a bit of reverse psychology on his son asking him to be with a girl he really doesn't want him with. Perhaps this is all a plot and a ploy on his own behalf, and Nick will – once again like he always does – fall for it.
Victor is a man who has a master plan – all the time. He never finds himself in a situation he is not in some way controlling. He's a man who knows that he is going to get whatever he wants in any way. He's going to find a way to get what he wants no matter what it takes, and he knows his family. He might not treat them well, but he does know them. And that allows him to get under their skin and get what he wants because he can control their feelings in his own way.
Stay tuned for more Young and the Restless and be sure to check out TVOvermind daily for the latest Young and the Restless spoilers, news, and updates.