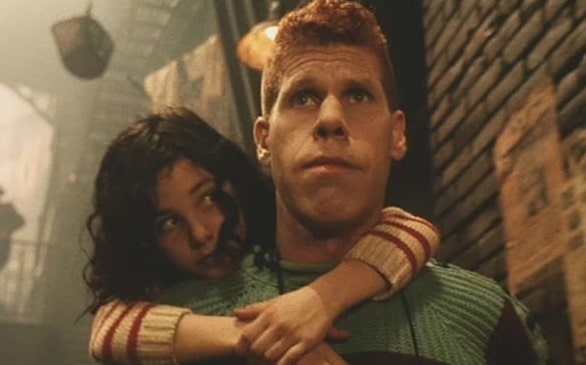 Ron Perlman is a true veteran of the entertainment industry, seeing as how he is still going in spite of the fact that he is in his late 60s. As a result, it should come as no surprise to learn that he has had some rather interesting experiences over the course of his lifetime, including a fair number that happened when he was still a lot younger than he is now. Here are five facts that you may or may not have known about Ron Perlman when he was still young:
Lots of Performers in the Family
Initially, Perlman had no intentions of becoming an actor whatsoever. However, it is interesting to note that his family is packed with people who perform, which can sometimes make it seem as though his choice was a foregone conclusion. For example, Perlman's father was interested in music, while Perlman's uncle was a fiddler.
He was Overweight As a Child
When he was still a child, Perlman had serious body image problems. In part, this was because he was overweight, so much so that he was the heaviest kid in his classes for grade after grade. However, Perlman has noted that he let his condition get to him in a mental sense, which was why he had a very poor self-image. Regardless, Perlman's own experiences are the reason that he has sought out roles with deformities.
He Is Spiritual But Not Religious
Perlman grew up Jewish because his parents' families were Jewish of Hungarian and Polish background. As a result, he has had a Bar Mitzvah, which is the coming of age ceremony held for Jewish boys. Nowadays, Perlman says that he isn't religious, though he still considers himself to be spiritual.
Got Into Acting By Accident
Given that Perlman had no intentions of becoming an actor, it should come as no surprise to learn that he got into acting more or less by accident. In short, what happened was that he was on the swim team. One day, someone from the drama department headed over to see whether anyone would be interested in performing in a play, which was necessary because he had 35 girls show up but not a single single boy for what was supposed to be a play with numerous male roles. In the end, Perlman wound up getting a fairly important role because he was one of the few males who could be convinced to sign up, which he liked so much that he started considering getting involved in acting with some support from his father.
Had His Career Saved By The Name of the Rose
With that said, Perlman encountered his fair share of struggles as an actor in the earlier part of his acting career. For example, the director Jean-Jacques Arnaud has outright stated that at the time when he contacted Perlman about appearing in The Name of the Rose, Perlman was thinking about giving up on his acting career. Luckily, while Perlman's role in said movie was relatively minor, it wasn't long before he landed his breakthrough role on Beauty and the Beast.