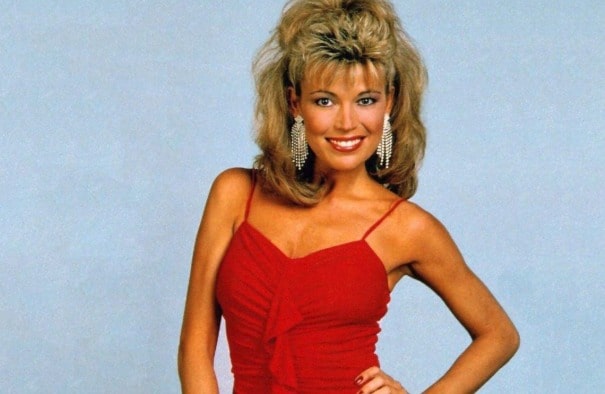 We all know Vanna White. The talented and beautiful television personality has become an iconic for many throughout the decades, working the "Wheel" since 1982. Although most will recognize the beauty from her continued time with 'Wheel of Fortune', White has also had her fair share of television and other projects throughout her career as well. From writing, to appearing in magazines, and even to making guest appearances on various television series, it seems as though White has truly done it all. In this article, we are going to reveal to you five fun facts that you more than likely didn't know about Vanna White. With that said, let's get started with our count down.
She's Been In Playboy
We're starting out strong with this list, and some may be stunned by this fun fact. Vanna White did indeed have a pictorial in Playboy back in 1987, which featured photos that were taken of her by a boyfriend. The pictorial was published in the magazine after she made her debut on 'Wheel of Fortune', but the pictures that were seen in the magazine were taken way before she was on the show.
First Television Debut
Although she started her television career in 1982 with the 'Wheel of Fortune', her first appearance on the silver screen actually came in 1980 when she was on the June 20th episode of 'The Price Is Right'. She can be seen as one of the first four contestants to be called down, although she never made it onto the stage.
Unfortunate Puzzle
In 1992, after Vanna married her first husband, George Santo Pietro, it was revealed that she was pregnant with her first child when the phrase "Vanna's Pregnant" appeared on a puzzle. However, it was shortly after that episode aired that it was revealed that Vanna had unfortunately miscarried that pregnancy.
Taking Them To Court
In 1993, Vanna White actually took Samsung Electronics (as a corporation) to court, suing them for a commercial ad that aired which depicted a robot spinning letters, similar to 'Wheel of Fortune'. Vanna White ultimately sued the company for a violation of her personal rights, and after many hearings in various courts (even going up to the U.S. Supreme Court), White was rewarded about $403,000 in damages.
Beauty Pageant Status
Even before her time on television or the big break in her now prosperous career, White was actually involved in pageantry. In her early twenties, Vanna was one of the contestants in the 1978 Miss Georgia pageant. Although she didn't win anything in the pageant, we all see her as a true beauty in our eyes.
It is clear to see from this list that Vanna White has had an amazing career, and it all started from her love of game show television. From that first debut on 'The Price Is Right', to her now long lasting hostess career on the 'Wheel of Fortune', there seems to be no stopping Vanna White anytime soon. If you would like to find out more information about Vanna White, and the career that she has led thus far, you can find everything you need online. You can also still see Vanna White every night on the 'Wheel of Fortune', which airs on the CBS network.