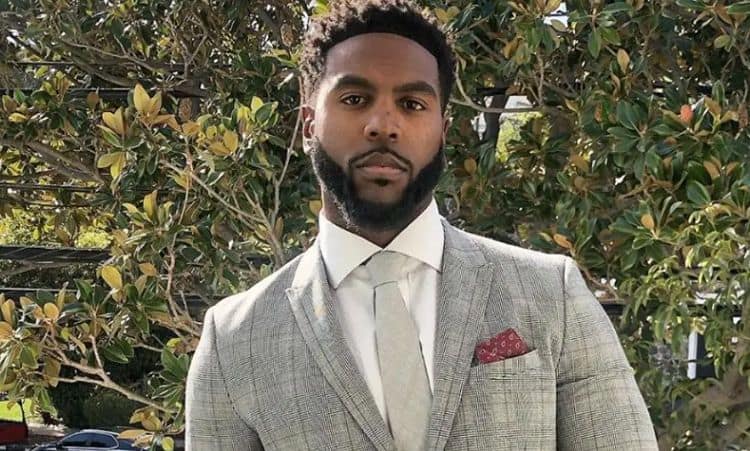 There aren't many people who get the chance to have two successful careers in different industries, but Zac Diles is on his to way to becoming one of the lucky view. Lots of people may know Zac from his days as a professional football player.  He played in the NFL for 8 seasons and was. a member of several teams during that time. Now he is a cast member on the reality TV series, Love & Listings which follows a group of Los Angeles based real estate agents who are in the process of trying to sell luxury homes. Even though sports and real estate don't have a lot in common on the surface, many of the skills will prove to be transferable. Keep reading for 10 things you didn't know about Zac Diles.
1. He Plays The Piano
Football and real estate aren't the only things Zac is good at. He also has some musical talents. He enjoys playing the piano and often posts videos of himself on his Instagram highlights.  It doesn't look like he has any interest in pursuing a career in music, but it's always nice to have a hobby.
2. He Dated Another VH1 Star
Even though this is Zac's first time on a reality TV show, he's not entirely new to the reality TV world. About a year ago, he was dating former Black Ink Crew: Chicago star, Kat. The details on their relationship are a little fuzzy and they haven't spoken publicly about why they parted ways, but they both seem to be doing well post break up.
3. He Studied Political Science
Zac Diles is the definition of someone who truly has it all. Not only did he get the chance to play football at the highest level possible for almost a decade, he also earned a free bachelor's degree in political science and government from Kansas State University.
4. He Experienced Racism In College
Even though Zac is grateful for a lot of the experiences he had in college, he had to deal with some less than desirable things as well. During a recent interview, he opened up about being denied entry to a college party because he is black. He said, "I remember standing there and thinking, 'We go to the same college. You were just cheering for me. What does this mean? What does that say about you as a person, that you could cheer for me and my homeboys a few hours ago and now we can't even fellowship because of what we look like? We represent the same university. What does that say about you as an individual?' That kind of racism and backlash was alarming. I mean, what the (expletive)? What am I to you?"
5. He Supports The Kansas State Football Boycott
Racial tension in the United States has reached a boiling point lately, and lots of athletes have been taking a stance. The Kansas State University football team is among them. Zac has spoken out to show his support for the team's recent decision to boycott activities in response to an insensitive tweet regarding the murder of George Floyd.
6. He Has Celebrity Clientele
It's no secret that Hollywood is full of the rich and famous. As a real estate agent in the area, it's only a matter of time before your paths will cross. Zac is already at the point in his career where he's getting to work with celebrities and he's enjoying every minute of it. He recently got the opportunity to work with actress, Vivica A. Fox.
7. He Loves Golf
Professional football may have been his career, but it's not the only sport Zac loves to play. He is also an avid golfer who loves to spend his free time out on the green. From the driving range to the course, golfing is truly one of Zac's favorite ways to enjoy a nice day.
8. He Has A Close Relationship With His Mom
Being a professional athlete can come with a lot of pressure. Over the years, we've seen lots of people fold to it. Having a strong support system is one of the key components to stay grounded no matter what life throws your way. Zac has been lucky to have a very close relationship with his mother who has had his back throughout the years.
9. Playing Football Inspired Him To Get Into Real Estate
During his time in the NFL, Zac decided that he wanted to transition into real estate once his playing career was done. Being around so many people who were buying and selling homes, and moving often himself, he began to develop an interest in the real estate process.
10. His Journey In Real Estate Hasn't Been Easy
Some people would assume that Zac's real estate career has been easy. After all, him being in the NFL means that he has lots of rich connections. While those connections may have come in handy in the beginning, he's had to work very hard for his success. Like any other agent, Zac has had to spend lots of time making cold calls and trying to generate leads.