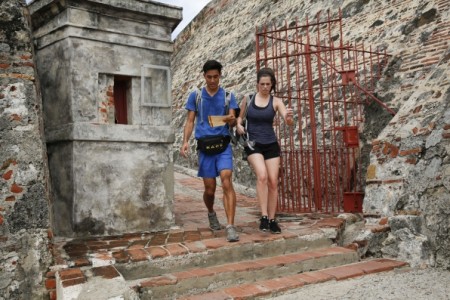 The entire purpose of The Amazing Race is to face fears, the unexpected and to take life as it comes at you. You never know, as a contestant, what might happen next. The idea is that you take life as it comes, you handle it and you deal. There is a lot of money on the line and there is no time for fear. However, on tonight's all-new episode, we learn that fear is not always gone. Even in the excitement of something this big and this amazing, fear continues to lurk in the heart of the different contestants. As the race takes contestants to Colombia, where life is not like it is at home, one contestant faces fear so big that it's almost paralyzing. It appears Erin and Josyln cannot handle small spaces.
Claustrophobia, the fear of tight spaces, being closed in a small space and having no route of escape, plagues one member of a team as they face the catacombs of Cartagena. The fear is so bad that the contestant cannot do it. Fear grips one teammate and leaves another to try and make sure that the team is not disqualified for not making their way down these manmade passageways in search of a clue that will take them to their next destination. Will the fear win and beat out the idea of winning enough money to forever change lives? Claustrophobia is real, and it's dangerous. Will this be the only contestant that goes through this issue, or will there be more?
Things work out really well for internet superstars Zach and Rachel as they are able to find a fan who is willing to help them out once they arrive in Colombia. The catch? He only wants a selfie in return. Â Part of the task is to get as many people aboard your bus as possible, and with people recognizing them on their bus they have the major advantage here. After all, who wants to get aboard a bus with complete strangers?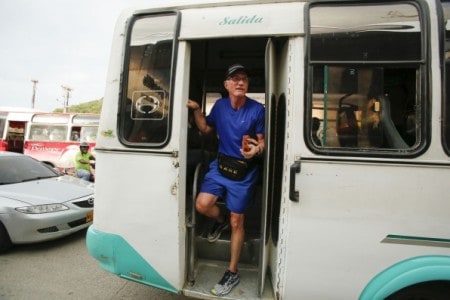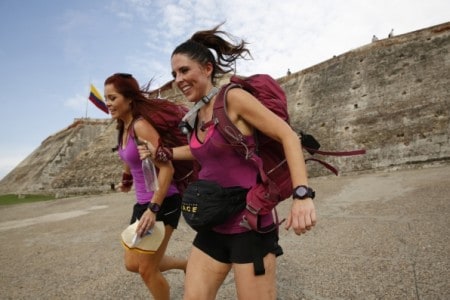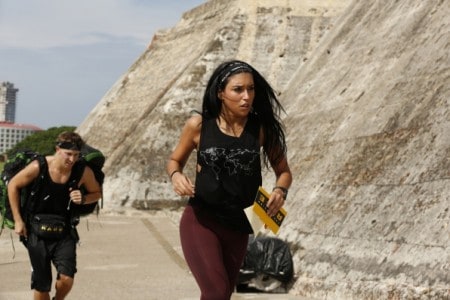 Be sure to check out The Amazing Race 28 Friday at 8 pm on CBS
Photo by CBS