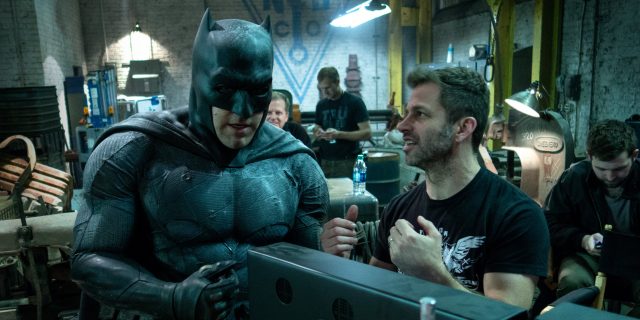 Zack Snyder, the man that divides fans and critics alike, is still much more involved in the DC Extended Universe than you may think.
After kickstarting the DCEU with Man of Steel and Batman v Superman: Dawn of Justice, Snyder seemed to be taking a backseat for the third entry in the universe, retaining only an executive producer credit for David Ayer's Suicide Squad. However, it turns out that the controversial director did get behind the camera for a brief moment for the latest film to direct one key scene.
SPOILERS for Suicide Squad:
As anyone who's seen the film will know, there's a flashback near the beginning that shows how Jai Courtney's Captain Boomerang was sent to jail. Drawing from the comics, The Flash (played again by Ezra Miller) is the one who brings the villain down, helping to draw him into the events of Suicide Squad.
This scene, it turns out, was directed by Zack Snyder himself instead of David Ayer. The reasoning is simple. The scene was always intended to be in the film, but it was actually shot during Suicide Squad post-production phase. Why? Because that way, the timetable would overlap with production on Justice League, taking place right now in London. Since Miller was already on set and that team had the assets for the final costume, Zack Snyder shot a quick clip in London and sent it over to the team for Suicide Squad. It makes perfect sense both financially and logistically, and it's also a fun way for Snyder to continue having such a direct role in the world that he's built.
Suicide Squad is now playing in theaters. Have you seen the film? What do you think? Let us know your thoughts in the comments down below!
[Photo Credit: Warner Bros.]