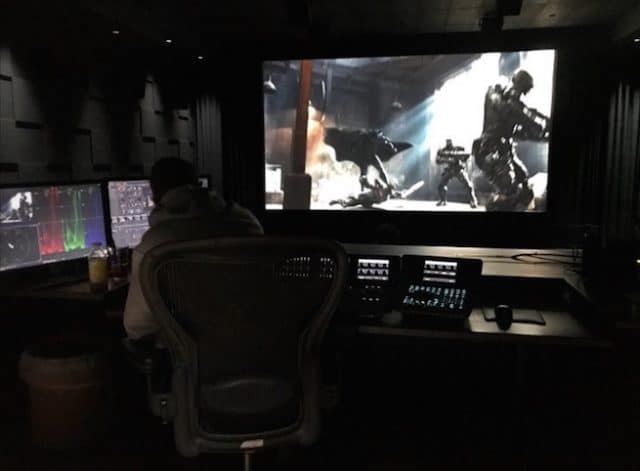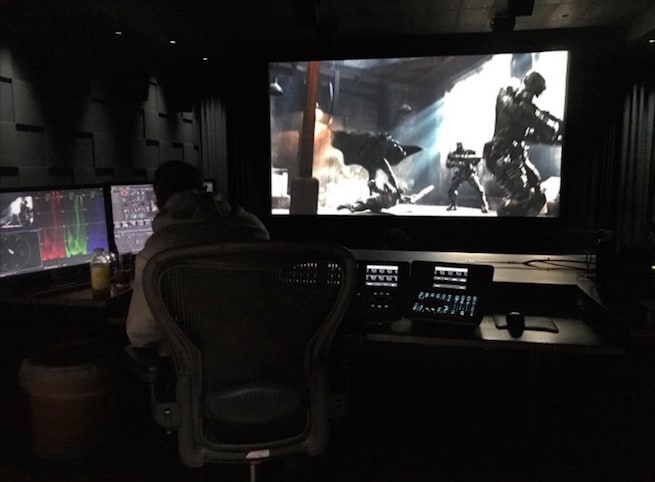 We're all curious what a Zack Snyder directed Justice League is going to look like.  Aside from sheer star power, Snyder is regarded as one of the better comic book blockbuster directors.  Although let's just assume he never even made Batman Vs. Superman: Dawn of Justice.   The 300 director snapped a photo of some editing work being done on the new Justice League movie and he was nice enough to share it with us.
In a post made to his Vero account, Justice League director Zack Snyder shared an editing bay that appears to show Batman battling it out with Parademons in a scene from the upcoming superhero team-up movie.  While unfortunately this is all we have at the moment, fans anticipating the movie are obviously going to be coming up with a number of theories.  I'd rather not get into that now.
Instead I'll focus on the fact that it's February 17th and that we have an extremely long time to go before this movie is even released.  Fear not though people, during that span we'll be getting a ton more photos and teases like this.  Just wait for the real marketing campaign to begin.
Surprised JJ Abrams hasn't turned on the heat for Star Wars: The Last Jedi yet.  Actually no, just the name release itself is still being talked about.