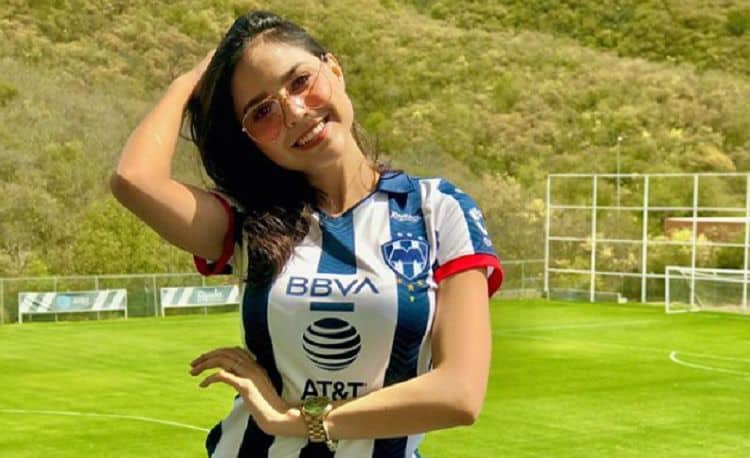 If you've been a fan of the WWE for some time, you probably recognize the name Angel Garza. His full name is Angel Humberto Garza Solano, but he goes by his stage name, Angel Garza. He's been part of the game for many years, and he's someone with a large fan base. But, we aren't talking about him today. Instead, we are talking about his new wife, Zaide Lozano. She's made some serious headlines since she took this man off the market in July 2020 and made him a husband, and now the fans he's been carrying with him all these years want to know who it is he chose to marry.
1. She's Intelligent
This is not just some fan who fell for a man who wrestles and managed to get into his life as his new wife. No, she's a smart woman who has a life of her own. She's simply been doing things her own way and making it clear she's a strong woman. She's got a degree in nutrition science as well as one in human resources from college.
2. She's A Beauty Queen
When she was a little younger, she was part of many beauty pageants. We don't know if she won any of them, or if she placed, but we would not be surprised if she did. She's clearly a gorgeous woman, and that's a situation that works for her in the pageant industry.
3. She's Been a Meteorologist
When she's not in the middle of sports and being active and going to college, she's working hard. No matter what road she's taken in her career, she's always worked hard. For a time, she was working as a meteorologist, which is a job that does sound like a lot of fun to us.
4. She's Been a Sports Journalist
Currently, she's working as a sports journalist. She loves sports, and she's always been a big fan. This is something that helps her get into the career field she loves, so she's always interested in seeing things happen for herself and the people she's a fan of. We wonder if she's a fan of her husband, or if she j ust met him somewhere but wasn't?
5. She Loves to Workout
One thing she's always been passionate about is her workouts. She loves to work out, she loves to be active, and she loves to take care of herself. She's always been healthy, and it is something she likes to share with her followers on social media, and she's always helping us all with our own goals by sharing hers. She's someone we admire very much.
6. She's a Fan of Being Active
In addition to working out and sharing those workouts with her followers on social media, she's been a lover of active activity her entire life. She loves hiking. She loves to play golf. She loves to bungee jump. She's a lover of being active and doing things that she feels are fun and exciting, and we completely get that. This is something she's been a fan of her entire life.
7. She's Secretive About Her Romance
One thing that her fans know is that she doesn't really share that much about her relationship online. She's the one who made them a public situation back in the summer of 2019, but we don't know when they began dating, how long they were together when they were first announced on her Instagram page, or even how they met. She's quiet about it.
8. She's Relatively Private
This goes hand in hand with the concept that she's been quiet about her relationship with her new husband, too. She's never really one who has made it public what she's doing anywhere other than her professional life. She's perfected the art of sharing just enough but never too much about her life and what she is up to in it, and we love that for and about her.
9. She Did Get Engaged on Live Television
It was December 2019 when the love of her life asked her to be his wife, but he did it in a way that would make it super awkward if she chose to say no. He asked her on national television – live – while he was in the middle of the ring hard at work. She obviously said yes.
10. They Got Married Secretly
Well, they didn't get married in secret, per se. The people they love the most knew about it and were there with them, but they didn't make it public to the world that they were planning on getting married when they did. We love that.