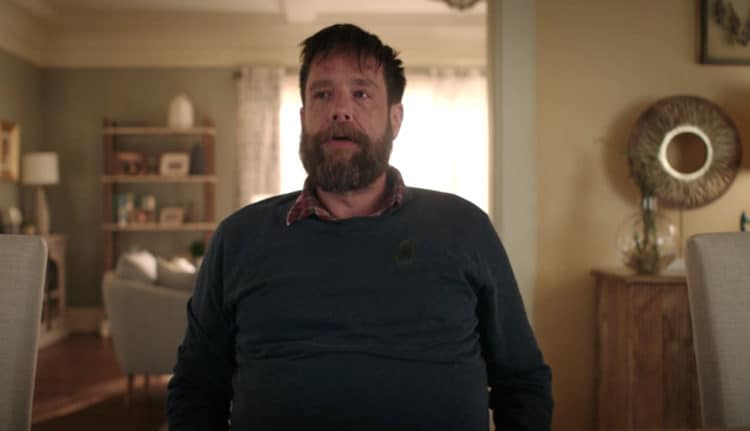 Zak Orth has been in the business of keeping people entertained for the last four decades. His acting skills and comedic timing have proven to be a huge asset and he's been a part of some very successful projects. Many people will recognize him best from his role in shows like Wet Hot American Summer: First Day of Camp and Zoey's Extraordinary Playlist. No matter what kind of project he's working on, Zak always knows how to put a smile on viewers' faces. While he doesn't have any upcoming projects in the works at the moment, his fans are looking forward to seeing what he does next. Keep reading for 10 things you didn't know about Zak Orth.
1. His Parents Were Musicians
Lots of people who want to take a more creative path struggle with gaining acceptance and support from their parents. When some people think of the arts, they immediately envision a starving artist and decide they want something else for their children. Fortunately for Zak, he was born into a creative family. His mother was a piano teacher and his father was an opera singer.
2. He Is A DePaul Alum
Zak was born and raised in Illinois and decided he wanted to stay in his home stage for college. He also decided that he wanted to focus on acting and improve his skills. He went on to earn a bachelor of fine arts degree from The Theatre School at DePaul University.
3. He Is In A Music Group
Zak's parents' musical skills apparently rubbed off on him, too – but in an interesting way. He's 1/2 of a musical comedy group called The Doilies. Michael Showalter is the other member. Unfortunately, we weren't able to track down and of their music and it doesn't appear they're actively performing or recording.
4. He Is A Husband And Father
Zak's job usually requires him to spend a lot of time away from home, but he does his best to find a good balance between being a professional and a parent. He has one child with his ex-wife, Heidi Neurauter. He is currently married to Kat Schaufelberger, but they don't have any children together.
5. He Isn't Really Into Social Media
Social media is such a big part of most of our daily lives that it's almost mind blowing to know there are people who couldn't care less about posting or getting likes. Despite working in the entertainment industry, Zak doesn't seem to have an interest in building a strong social media presence. Twitter is the only place where he has a verified account and he has less than 1,000 followers. His lack of social media activity isn't that surprising though since he is a pretty private person overall.
6. He Was In An Episode Of Law & Order: SVU
When most people think of Zak, comedic roles are the first thing that comes to mind. Zak, however, is more versatile than people tend to realize. Zak has appeared on several popular dramas including the ever popular Law & Order: Special Victims Unit in 2001.
7. He Isn't Afraid To Get A Little Political
The political climate in the United States has been to tense lately that almost everyone has had to comment on it. Even though Zak's career has been all about making people laugh, he's also had a lot to say about politics. Through his social media activity he's made it very clear that he doesn't support former president Trump.
8. He Has Theater Experience
Zak Orth has spent the majority of his career in front of the camera, but as a formally trained actress he knows his way around the stage, too. He has appeared in a few theater productions over the years including a 2001 run of Major Barbara and a 2019 production of Hilary and Clinton.
9. He Is Very Serious About Counting
We all have our quirks, and Zak Orth is no exception. During an interview with My Damn Channel, he revealed that he has a somewhat obsessive counting habit. Whether he's going down the stairs or doing daily tasks, he likes to keep count of how many steps he's taken or how many seconds something is taking. Sometimes he'll even start over if he's unhappy with the numbers.
10. He Twists His Hair When He's Nervous
Zak's counting habit wasn't the only thing he shared while talking to My Damn Channel. He also revealed that he has a very interesting habit when he's nervous. He likes to twist a specific part of his hair and then rub it with his finger. If you're ever around him and catch him doing this, now you'll know exactly what's going on.