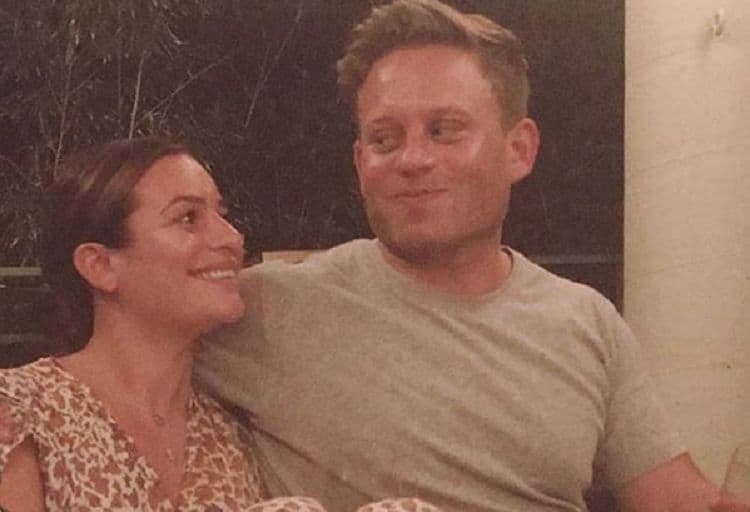 Zandy Reich was born and raised in Philadelphia. Born on January 23, 1983, Zandy Reich is a businessman and has made his own name in the apparel business. Despite all he's done on his own, he is not most recognized for his own work, but for who he is in a relationship with, and she is a familiar name and face to many, especially those who are a fan of the series, Glee is a musical comedy-drama that aired from 2009-2015 and it's not the only role she's ever played. She's been involved in writing, acting, singing and more, since she was a little girl. Now she is married to a handsome guy who owns and operates his own business; a clothing line. If you know who Lea Michele is, then you probably recognize her husband, and here are 10 things you didn't know about Zandy Reich.
1. Works for a clothing company
Reich has worked for a couple clothing lines. He originally joined Goldman Sachs in July 2006, working as an associate in the Equities Division. He later moved to taking over as the head of Theory, an apparel company before creating his own company known as AYR, or, All Year Round. He created the line for women as a " label for women who don't like to be labeled", is inspired by smart and strong women. The brand was created in 2014 and is a brand that's for women who want clothing lines essential for all year and not just seasonal.
2. He was a Lacrosse player
Before Reich's career, Reich was involved in sports and attributes a lot he's learned in his own personal life and career, to that of being involved in sports. Reich was a big-time Lacrosse player and was even sought after by several colleges wanting to recruit him. After both Dartmouth and University of Pennsylvania tried to convince him to join their school and join their Lacrosse team, it was ultimately Penn, according to Famous People, where he chose to join and play for.
3. Graduated from University of Pennsylvania
Not only did Reich attend Penn, but he also went to Wharton School of Business. He's not only a highly educated guy, but has a natural sense of business and wanted to really get a well-rounded education that also allowed for an athletics program, which he has said that this was the nest mix of both, for him.
4. He prides himself on his leadership skills
What Reich prides himself on, is his ability to be a good role model. He says that he learned a lot as starting captain of his Lacrosse team and that he learned to lead by example. He says that this theory doesn't only apply to 'on-the-field' situations, but in everyday life.
5. Was an investment banker
Before Reich took a career path change and merged into the clothing line business, he also worked in the banking business. According to People, Reich worked as an investment banker with Renaissance Capital, an investment banking company, which lent its hand at helping him develop more business-minded skills that's helped him build his career in starting and operating his own clothing line.
#6. His father's is related to Holocaust survivors
Reich's mother is Sherri Engelman and his father is Abraham Reich, who happens to be the grandson of Holocaust survivors. His father was also the first of his family to graduate from college, which he did, from University of Connectic, all of which must give Reich a lot of family pride.
7. He doesn't do social media
According to Just Richest, Reich prefers to keep his life private. He doesn't do social media on his own, however, he does make appearances on his wife's social media site, Instagram to be exact. You'll catch a Valentine's picture, maybe a vacation at the beach photo, and even just relaxing at home with the cat, all on her site. But don't look for anything from him personally, when it comes to Facebook, Instagram, or Twitter.
8. He met his wife through a friend
Reich didn't just happen upon his beautiful bride. No, he was introduced to her through a friend of his' wife. Lea Michele was friends with Stephanie Levinson, and Reich was a friend of Stephanie Levinson's husband, so although they all sort of knew each other, ultimately it was Stephanie who set the two up for a date, and the rest was history.
9. She was beyond surprised at the proposal
Many women get very excited when proposed to, well, Michele got a little more than excited with her man, Zandy Reich proposed to her – she literally passed out. After recovering from the blackout, she went on to say that she was the happiest she's ever been in her life with his surprise proposal.
10. His wife loved his clothing line before him
Before Michele even met her future husband, she was already a fan of his – well, his clothing line. She was wearing his clothing line long before the two even met. I'm sure she's got lots of his line in her closet for sure now!