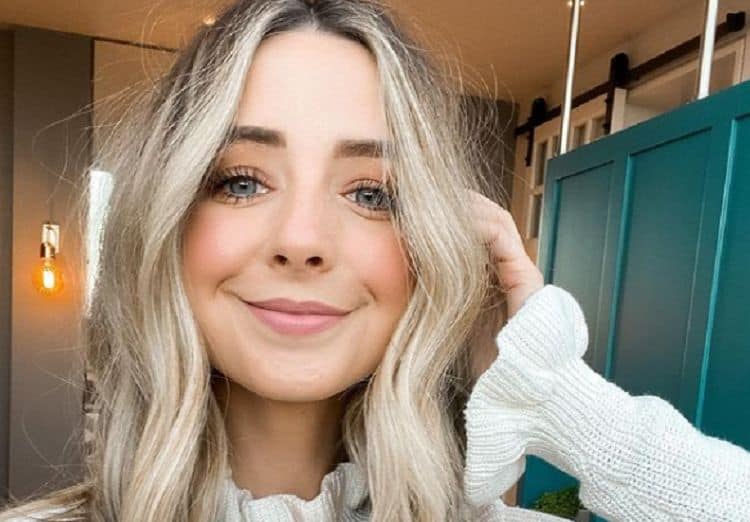 Zoe Sugg made herself famous on the internet. The year was 2009, video blogging was just becoming a thing on the world wide web, and she began posting videos to a little website called YouTube that hadn't quite grown into what it is today. She amassed follower after follower, eventually hitting the 10 million mark in her subscriber count, and she launched her very own beauty brand. It was huge. She's huge. She's one of the most famous beauty vloggers in the world, but she's currently come under fire for some of her work, and fans are clamoring to learn more about the vlogger.
1. She's From England
Zoe Sugg was born and raised in a place called Lacock. It's in a place called Wiltshire. It's in a country called England. We know you know where that one is, at least. She was born on March 28, 1990, and she grew up attending school in the same area she was raised.
2. She Struggles With Anxiety
She suffers from an anxiety disorder that is difficult for her to live with. One of the reasons she decided she would not attend university following her primary education is her struggle with an anxiety disorder. That, combined with the fact that she already knew what she wanted to do in her life.
3. She's Got a Famous Brother
Her younger brother – born only a year after her in 1991 – is very famous. He's known as ThatcherJoe, vlogger and actor and singer, and author. He's been in famous productions, he's got more than 7 million subscribers. He's done as well as she has, and it's clear that talent and creativity are something that runs rampant in this family.
4. Her Blog Was a Part-Time Thing
Let's go back to 2009 when she was an apprentice at a company in England that focuses on interior design. She knew style and fashion and beauty, and she was working her way up the ladder when she began her blog "Zoella," which she had no idea would grow into what it has grown into today. The blog quickly began to gain followers, and that was only the beginning.
5. She's Not Single
She is not married, but she's not on the market for any new romance. She's a young woman involved in a very serious relationship. She's been with Alfie Deyes for nearly 9 years now. They began dating in 2012, and they are still together. They have lived together in East Sussex for 8 years of their relationship.
6. She's Been in Trouble
It was 2014 when she made the careless decision to film while driving. She claims she was in mostly stationary traffic, but she also filmed herself on the road, driving her car, and it was a lengthy video. She was under harsh criticism from those around her, and things really didn't get much better for her when the police ended up involved in the incident.
7. She's In Trouble Again
She's currently dealing with the fallout of a round up of sex toys on her blog. It turns out that AQA dropped her from their lineup, and it's all because they feel that her teenage audience is not ready for this type of content. She argues that it's better for them to learn responsibly from her than it is for them to try and learn on their own.
8. She's Award-Winning
She's a woman who has built one of the biggest online brands in the world, and she's well-known for her work. She's amassed so many followers and views that it's impossible for the world not to recognize her talent. She's been recognized by Cosmopolitan, by the Nickelodeon Kids Choice Awards, by the Teen Choice Awards, and so much more.
9. She is Open About Her Anxiety
It's very hard for many people to understand how she deals with her anxiety when she is so good about coming on the internet, filming herself, and sharing so much of her life, but she deals with this every single day. It's a struggle, always, and she works very hard to help herself, to deal with it, and to live with this without allowing it to overtake her life. She also works hard to ensure that she's able to focus on the good aspects of life, and she is always happy to discuss her issues with people who might want to know more.
10. She's an Ambassador
She's a digital ambassador for many things, but the most important thing is probably the "Mind" ambassadorship, which focuses on mental health. Again, she is happy to discuss her issues with anxiety, and she really does want to help those who also struggle in a manner similar to her own.