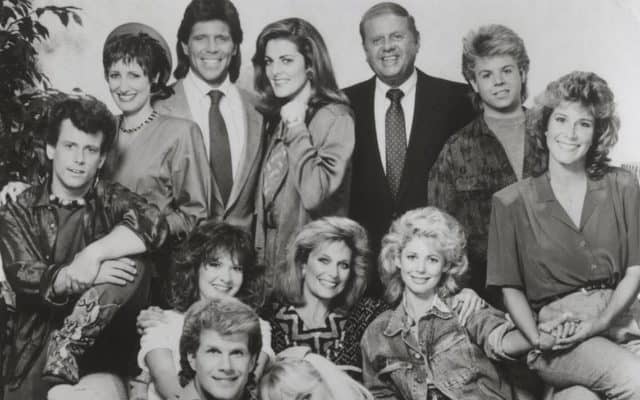 Eight is Enough was a TV sitcom featuring a family, the Bradford's, that have eight children in a full household. Dick Van Patten and Diana Hyland played the roles of the parents. One can just imagine what kind of household this would have been in real life and some might even have a few insights on this since the family and the show were modeled after a real-life journalist that had eight children. The show ran for five seasons and went off the air in 1981 after a somewhat mediocre run. It wasn't the most popular of shows but it did get a decent amount of attention for a while.
Eight kids is just way too many for any household these days, at least according to some.
10. Diana Hyland passed away after only four episodes.
She fell ill after the first four episodes and passed away not too long after. The show had to undergo some major changes. It seems kind of cold to replace her but the show had to go on.
9. Mark Hamill was supposed to be in the show.
He had reservations about going on the show but he didn't appear in it anyway since he got into an accident and his face was apparently messed up. To this day he states all that happened was that he broke his nose.
8. The show was based on the life of Thomas Braden.
Braden served as co-host to Pat Buchanan on Crossfire and was the basis of this show.
7. Dick Van Patten wasn't told of the show's cancellation.
He had to find out about it in the newspaper since no one bothered to tell him. That seems like a poor way to handle things.
6. One of the actors sang the lyrics to the opening theme.
Grant Goodeve was the guy singing the lyrics after a while. The earlier episodes were done without lyrics and were purely instrumental.
5. The show used a laugh track.
This obviously cut down on the work of having a live studio audience. After a while though it was kind of an old practice that had outlived its time.
4. Lani Grady died of a drug overdose not long after this show was done.
It seems that a lot of actors back in these days had serious issues with drugs and other substances. We can't say much in this era but it's tragic no matter when it happens.
3. Lauri Walters was only 11 years younger than Diana Hyland.
Considering the fact that Hyland played Walters' mom onscreen that seems like a rather big oversight since a lot of people could have picked up on it.
2. The billing was kind of backwards.
The actors that appeared the least in the opening theme were billed first due to the fact that the credits were run on a last name basis, meaning their billing was run in alphabetical order.
1. Grant Goodeve was supposed to portray the oldest of the children. 
Three of the women that played his sisters were actually older than he was.
Having to hear about the cancellation of your show from someone else or read about in the paper is a real dirty move.