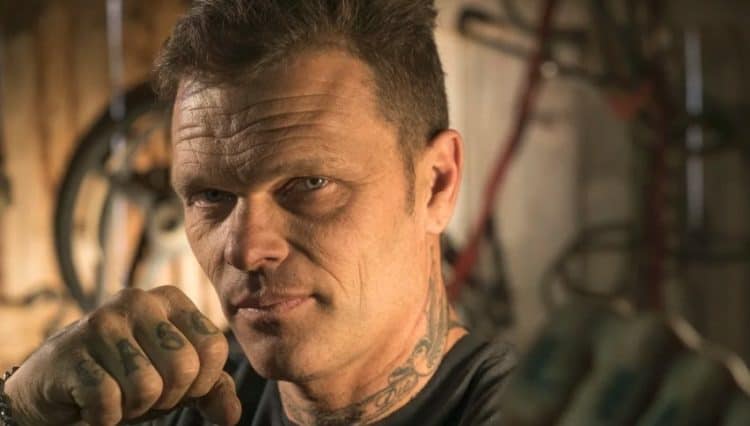 Bad Chad Customs is a new show that premiered on the Discovery channel on New Years Day of 2018. If you didn't catch the first episode and you're a fan of auto building, then it's something you might just want to check out. We've checked out the show and like what we've seen so far and we've also done a bit of sleuthing to provide you with 10 interesting things about Bad Chad Customs that you probably didn't know, but might be glad to find out.
1. The show is as real as it gets
The setting for the new show is in a small auto body shop in a rural town. Chad Hiltz is the real star of the show and he goes by the title "Bad Chad," hence, the name of the television show. Chad is an expert at creating one of a kind cars that are simply made from the use of his vivid imagination and tremendous skill as an artisan and an auto builder.
2. Bad Chad uses the most basic tools
The real genius that we saw in the show is that Hiltz doesn't rely on fancy equipment. His greatest talents are in knowing how to be resourceful and creative. His tools are quire basic and he relies upon his creativity and his ingenuity. He's one of those guys who knows how to make the best use of what he has on hand.
3. Chad isn't above scavenging RV parts
When Chad is in his creative mode he can take scraps and parts from a variety of different vehicles to incorporate into his auto designs. It seems that his creativity has no boundaries. He can use parts from an aircraft, a boat or other non-automotive related materials and make them serve his purposes in putting together unique auto creations.
4. Chad specializes in turning junkyard trash into treasures
We were in awe of Hiltz' ability to go into a junk yard and glean materials to be used in building a car capable of winning prestigious awards. He can look at scrap metal and envision something of great beauty in the finished product. He knows how to transform old ugly materials into functional and artistic automotive expressions that can take you down the road and back again.
5. His vehicle creations are all one of a kind
It's one thing to create a high-quality production car or to modify an old car and refurbish it. This is child's play compared to the things that Bad Chad is capable of. He has become a legend in his neck of the woods and the locals in his community are all aware that he builds one of a kind cars that are remarkable. It's a talent that he has and it seems that he's getting better with time.
6. He made a car called The Bat out of Hell
This name is just one example of the unique custom automobiles that Bad Chad builds. The Bat out of Hell is a vehicle that actually is made in part, from kitchen cabinet door knobs as well as a dorsal fin. He has another one that he calls the Green Goblin and the trunk is located in the middle of the car, the engin is in the back and the vehicle doesn't have any doors.
7. He has a tight knit team called the Green Goblin Customs team
Chad runs a tight operation and he's aided by the group of team players that give him a hand and a lot of much needed support. Aaron is a builder and Chad's lifelong friend who works along side of him. He's also joined by Alex, the mechanic, his son Colton and his fiance Jolene who also manages the shop and keeps everything running smoothly. We have the feeling that the group is going to provide viewers with some great entertainment this season.
8. Chad doesn't have a big budget
If you have an unlimited bankroll and some auto building skills, its feasible that you could create some amazing vehicles, but this isn't the case for Chad and his team. The show is about making unique one of a kind car creations, but they're all completed on what he refers to as a "working man's budget." This is where the heavy duty salvage and re-purposing of older materials comes into play.
9. The show is about relationships
We can already tell from the first episode that Bad Chad is going to be as much about relationships as it is about building cars. There is a father and son relationship, a best friend and a fiancee in the mix. We're going to have the privilege of following their story while getting to watch them build some of the most kick ass vehicles you've ever seen.
10. Chad and Jolene have a unique dynamic
We're expecting to see an interesting story line unfold with the relationship between Chad, 47 and his fiancee and manager of the business, Jolene, age 29. They became engaged in 2017 and while Chad is working his magic from junkyard treasures he finds, Jolene uses her expertise to keep Hiltz and his crew on time and on budget.