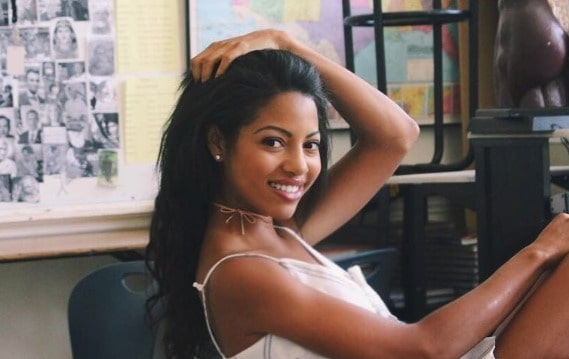 Camille Hyde is an American actress who has appeared in a wide range of productions. Recently, her name has popped up in entertainment news because she has been cast in a Riverdale spinoff called Katy Keene. Something that should come as welcome news for those who are interested in the shows based on Archie Comics. Here are 10 things that you may or may not have known about Camille Hyde:
1. Born and Raised in Washington, D.C.
Hyde was both born and raised in Washington, D.C. Suffice to say that said location should need no introduction, seeing as how it should be one of the most famous cities that can be found on the face of the planet. After all, it is the capital of the United States.
2. Became Interested in Acting and Singing At a Young Age
Like a lot of actors and actresses, Hyde became interested in acting as well as singing at a young age. For proof, look no further than the fact that she was in a school musical when she was still at the age of 4.
3. Went to Chapman University
For her education, Camille Hyde went to Chapman University, which is situated in a city called Orange in the state of California's Orange County. It is interesting to note that the school started out as Hesperian College in 1861, with the result that it wasn't renamed Chapman College until 1934 for the purpose of honoring its primary benefactor.
4. Studied Environmental Science and Policy
Hyde majored in environmental science and policy. In short, environmental science combines various fields such as biology and physics for the purpose of studying the environment, while environmental policy is interested in the policy mechanisms that governments and other organizations set in relation to environmental issues. Both subjects have managed to become more and more important in recent decades, which makes perfect sense because of how environmental issues have risen to the forefront of the public consciousness.
5. Is an Environmentalist
Given her chosen field of study, it should come as no surprise to learn that Hyde is an environmentalist. After all, the people who study the environment tend to have a better understanding of exactly what is at stake, which in turn, shapes their beliefs on the matter.
6. Her Hobbies Include Horseriding
One of Hyde's hobbies is horseriding. In fact, she competes in horseriding. Moreover, she was the one responsible for founding a club dedicated to horseriding at Chapman University, which says much about her dedication to this particular pursuit.
7. Used to Play Tennis
Besides horseriding, Hyde has had other hobbies as well. For instance, she used to play tennis in high school. Moreover, she has stated that she was pretty good at it, seeing as how she went undefeated when playing tennis throughout the four years of high school.
8. Played a Power Ranger
One of Hyde's first roles was the Pink Power Ranger on the 22nd season of Power Rangers, which was Power Rangers Dino Charge. As such, she was the first African-American actress to play a Pink Power Ranger for the franchise. On the whole, the role was rather challenging, not least because of the costuming issues as well as the martial arts training. However, Hyde managed to make it to her graduation in spite of her acting commitments.
9. Was On American Vandal
Since that time, Hyde has been on a lot of shows. However, one of her most notable roles was on American Vandal, which is a mockumentary that is meant to poke fun at the true crime documentaries that are so popular with so many people out there. In total, American Vandal lasted two seasons before being cancelled by Netflix, though there are reports that the people behind it are looking for ways to revive it elsewhere.
10. Will Play Alexandra Cabot on Katy Keene
On Katy Keene, Hyde will be playing the role of Alexandra Cabot, who is an executive at her father's company. Personality-wise, she is both feared and respected for her capabilities. Furthermore, Cabot is very competitive with her brother, not least because the two have very different ideas for the future course of the company.