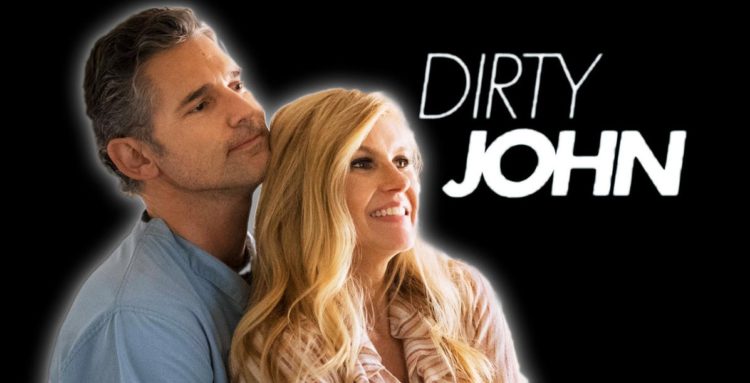 There are some shows that have to be seen to be believed since it sheds the light on those that, in life, were absolutely horrible to such a degree that a person can scarcely believe it when they hear it. But Dirty John is the story of a man that was truly vile in just about every sense of the word as the main character is someone that would like through his teeth to get what he wanted and not bother to look back and wonder if he'd ever get caught. It was either a bit of arrogance that made him think he would never get caught, or perhaps a sense that he simply didn't need to worry about those around him finding out the truth about his past. Whatever it was John Meehan was undoubtedly not a good person, not misunderstood, and in no way the type to feel remorse for what he did in life.
Here are a few things about the show that you might not have known.
10. The show is based on a Los Angeles report and podcast.
John had a long history but his story with Debra finally made someone stand up and pay attention as the story began to unfold and the details started to pour in. For someone that was supposed to be a con artist and grifter the actual person wasn't all that bright and couldn't cover his tracks for anything.
9. In one scene the colors of Eric Bana's shirt don't match up with the university that's printed on it.
It's kind of strange quirk to notice but in one scene when Bana is wearing a college t-shirt the colors Arizona State University and the University of Arizona get mixed up as the colors are for the wrong school that he's wearing. Yeah, quirky, but alumni would notice pretty easily.
8. The real names of those involved have been changed obviously.
It's easy enough to get the real names of those involved but for the purpose of the show it seems that it was decided to change a couple of names around in order to make things more dramatic and less real despite the fact that the show kept to the life of Meehan pretty closely.
7. The title of the series is a nickname that the main character was given while in college.
He earned this nickname honestly, ironically enough, since he was the kind of guy that would do just about anything to get what he wanted and wouldn't think twice about apologizing unless it was going to get him something else that he wanted.
6. There's a lot to do with psychological manipulation in this series.
There's not a whole lot of actual physical abuse to this story since it seems that Meehan's M.O. was more psychological abuse than anything. He seemed to be good enough at scaring the living daylights out of people and convincing women to trust him that he didn't really need to assault people.
5. Just reiterate, this is based on a true story.
Yes, this did happen. John Meehan was a real person and the people he conned and threatened were real as well. To think that such a person was able to walk around free as a bird at one time is hard to fathom, but it's all based on a real story.
4. Christopher Goffard spent a whole year on this story.
The journalist devoted a great deal of time to this story and made it his personal mission to expose it as much as possible. The amount of digging he was likely able to do on Meehan seems like it would have unearthed a whole lot of dirt and possibly given him pause at a few moments. Just to think of how truly evil this man was had to be kind of a shock to the system, but to report on him had to be kind of difficult at times since it seems that it would wear on anyone with a conscience.
3. The real John Meehan was something of a cheat.
He would take money for unfinished jobs, lend out a vehicle to someone without working brakes, and in general would do everything to give himself and advantage and cheat the next person in line. This is the kind of person that likely never understood the term 'fair play'.
2. John was actually stabbed to death by one of Debra's daughters.
Debra's younger daughter, Terra, was attacked by John at one point and was wrestled to the ground. She managed to kick the knife he was carrying out of his hand and then proceeded to stab him with it. John died four days later, and understandably there was no service for him.
1. John made a lot of grand claims.
He actually claimed to be affiliated with the mafia at one time, though it would seem that if he made such a claim in the wrong part of town he would have disappeared much sooner.
As a show it's no doubt something quite interesting, but as a real-life story, this was one for the ages.