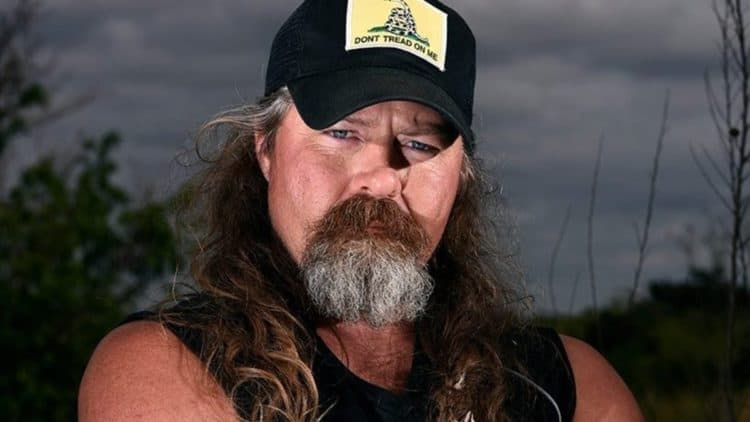 Would you risk your life wrestling giant snakes in the wild to help bring sanity to the looming ecological imbalance? A majority of the people would never attempt anything of that sort. Snakes are among the reptiles that give many people goosebumps, but Dusty Crum takes on the nerve-wracking lifetime career of hunting giant snakes that have invaded Florida. He has caught the world by storm for his passion for finding "the snake that is eating Florida." You may have caught a glimpse of him and his fellow python hunters in the Discovery Channel's new television series "Guardians of the Glades." Together with his hunting counter-parts, they have become national sensations courtesy of Florida Fish and Wildlife Conservation Commission python challenges that involved bounties for capturing Burmese pythons. From there on, his life has drawn a lot of public attention as people want details of his glaring adventure. Despite being the focus of attention among his python hunting mates, there are some things you probably didn't know about him; below are a few.
1. He holds a python capturing record
You probably know a couple of world record holders, most likely professional athletes, but did you know Dusty Crum holds the record for capturing an enormous Burmese python in Florida? Being recognized is a prestigious thing, but breaking your record is a show of determination in proving you are the best. He captured a 16-foot, 10-inch python two months into his first appearance on Florida's python elimination program. According to Men's Journal, he later broke that record by capturing 18 feet, 8 inches python.
2. He is a registered bounty hunter
Python Bounties? Yes, you read that right, getting paid to capture pythons. Well, most of the rewards you are familiar with are often prizes on catching most wanted criminals. South Florida Water Management District embarked on a conservative program to safeguard the South Florida Everglades from the invasive scaling reptiles. The commission approves applicants from the age of 18 years and above interested in the compensation program. It is astonishing how a considerable number would like to be part of the program since a staggering 1000 applicants made their interest known for the hunt. However, only a paltry 25 qualified and got registered by the South Florida Water Management District Python Elimination Program. The hunters get paid a minimum payment of 8 dollars per hour, and the compensation is dependent on the snake's length, size, and the number of eggs a female snake bears. The bounty hunters receive up to 50 dollars for the first 4 feet of a snake and 25 dollars for each subsequent foot.
3. He has a background in construction
Before capturing snakes in the Everglades, Dusty Crum had his life in the construction niche. He talked about his earlier profession before diving into the snake bounty scene. Dusty used to dig ditches, pour concrete, and everything else that comes with the construction profession. Ever since he set his eyes on hunting snakes, he has never looked back. His switch of careers to capturing pythons has been rewarding. Besides being engaged by the South Florida Water department, he was contacted by Discovery Channel to broadcast his quest to save Florida from the impeding ecologic calamity.
4. He is superstitious
Dusty Crum holds some unfounded beliefs that he thinks help him in his hunt for the elusive reptiles. If you are an ardent follower of the show, "Guardians of the Everglades," then you may have been struck by Crum's routine hunting gear. Throughout his hunting adventures, he always has a shirt, shorts, baseball cap, a boar's tooth necklace, and a feather tucked in his hair. These may not be the right gear you would expect a person going to wrestle a python in the wilderness to have, but interestingly Dusty Crum always has his feather shoved into his hair for luck as he told YourObserver. Whether it has any effect on his hunt, we cannot deny that he has been a lucky fellow out in the jungle.
5. He is a conservationist
Dusty Crum's passion for capturing snakes comes from his pursuit of causing a positive influence on Florida's epidemic ecological imbalance caused by the pythons. The invasive Burmese python has ruined the native ecosystem since the snakes have swept away the Everglades exotic animals, from rabbits, rodents, other small animals to even alligators. However, there is hope that all will be well since Florida's superhero is on a lifetime mission to bring this menace to order.
6. He started capturing snakes as a kid
Growing up in Sarasota county, Crum had an adventurous childhood. As a child raised in Florida, he ran around, catching little snakes and alligators. Considering how afraid most people are, especially of snakes, you can only imagine where Dusty got his guts from to catch such animals. He even admits to pranking his mother with the snakes he found.
7. He hunts barefoot
Picture yourself in the wild hunting without any footwear. It is not a good picture when you think about protecting yourself, but Dusty Crum has made it a habit to go hunting barefoot. He carries his crocs, which he argues are quite easy to remove, but when Dusty gets down to business, he gets barefoot. In his defense lies a superstitious reason; he claims he is faster without shoes and connects better with the earth.
8. He owns an orchid business
Away from snakes, Dusty, together with his girlfriend, Natalee McKinney, runs an orchid business. The idea to venture into orchids came from Natalee McKinney, so they operate a shop, Orchid Envy, in Venice.
9. He dislikes hurting snakes
In his python hunting career, Dusty loathes harming the snakes. He has so much respect for the pythons that he catches them with his bare hands to avoid hurting them. He argues that pythons do not have weapons; hence he does not want them to suffer.
10. He sells leather products
A new twist to conservation by Dusty Crum and his team involves selling a collection of merchandise made from python products. Florida Everglades Collections, founded by him and his girlfriend, aims at removing the invasive snakes as well as supporting the bounty hunters financially. The accessories made by the team of craftsmen have an impeccable fashion statement.