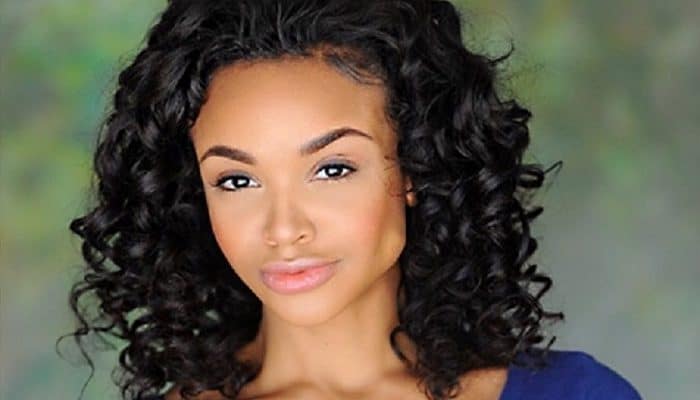 Chicago born Masika Kalysha first came to our attention as a rap- star consort and model. Not content with playing second fiddle to her famous partners, Masika went on to achieve fame of her own with a fiery appearance on hit US reality TV show, Love & Hip Hop: Hollywood. Since then, Masika has worked hard to cement her celebrity status, regularly drawing the public eye with her work in fashion, TV and film. As an ever-present fixture in gossip columns and entertainment weeklies, it's hard to believe we don't already know everything there is to know about Masika…. but did you know her birth name is actually Masika Tucker? Read on to discover 10 more things you didn't know about Masika Kalysha.
1. She's a Mother to One
Masika gave birth to her first (and so far, only) child in 2016. Her daughter, Kahari Barbie Maxwell, had a slightly rocky introduction to the world, with father, Fetty Wep, demanding a DNA test to prove paternity when he was first informed of the pregnancy. Kahari's fortunes failed to improve when, in March 2017, she was rushed to hospital after reportedly swallowing a Xanax. At the time, Masika claimed the child had found the pill in a friend's handbag.
2. She's a Social Media Enthusiast
Masika is an active social media user, with accounts on Facebook, Instagram and Twitter. To date, she's attracted more than 1.6 million followers on Instagram, over 70k on Facebook, and over 160k on Twitter.
3. She has her own Website
Fans of Masika will be delighted to know she has her very own website. The site provides regular updates on Masika's activities; a selection of news and magazine articles in which she features; links to her beauty and fashion ranges; and, for the truly devoted, the opportunity to book the actress for a personal appearance.
4. She has a Fashion Range
To cement her celebrity status, Masika has created her very own line of laundry and nightwear. As you might expect, the brand veers more towards the "sexy" than the "practical", and is focused on providing affordable lingerie and nightwear to the fashion- conscious. Available to buy directly from her website, the line features a selection of robes (for both adults and children), nighties, pajamas and lounge wear.
5. She's CEO of a Beauty Company
Masika launched her beauty brand, "Kahari Barbie Beauty", in 2016. Offering luxury cosmetics at affordable prices, the line declares itself "vegan-friendly" and free of parabens and chemicals. Masika says she created the company as a way of teaching her daughter about how "integrity, honesty and hard work pays off".
6. She's a Serial Celebrity Dater
Prior to her brief but tumultuous relationship with Fetty Wap, Masika had already enjoyed several high- profile affairs. The first to hit the headlines was her 2012 fling with American rap star, Gucci Mane. The relationship fizzled out after 2 years, and Masika quickly moved on to music producer, Jamal Rashid. Next up came a short-lived affair with rapper and producer, Yung Berg. The relationship ended when, in 2015, Masika caught the eye of rapper, Fetty Wap. The two enjoyed a brief affair, but the courtship ended in controversy when Wap denied paternity of their child.
7. Her first Movie Role was in "Three Can Play That Game"
Masika had her first taste of movie action with the 2007 romantic comedy, "Three Can Play That Game". Directed by Samad Davis, the movie follows the romantic fortunes of lead characters, Shante Smith and Byron Thompson (played by Vivica A. Fox and Jason George). It's fair to say that Masika's role in the film was not a staring one (her character is simply referred to as "Woman" in the film credits). It did, however, give Masika her first break in Hollywood, opening the door to bigger and better roles down the line.
8. Her first Job in Hollywood was as a Hostess
After leaving her home town of Chicago behind, Masika moved to Hollywood to purse her fortunes in the film industry. After struggling to find an opening, Masika resorted to working as a hostess, before finding her first success as a model with appearances in the music videos of Lil Wayne, Birdman and Waka Flaka. Masika has continued to work as a model ever since, although her career has now broadened to include film, TV and beauty.
9. She had a Stormy Introduction to "Love and Hip Hop: Hollywood"
Masika was invited to appear on the TV show "Love and Hip Hop: Hollywood" further to her fling with lead cast member, Mally Mal. Unbeknownst to Masika, Mally was also enjoying a relationship with fellow castmate, Nikki Mudarris. The affair turned into a major story-line on the show, as well as sparking some serious off-air controversy. After leaving the show at the end of season one, Masika returned in season 3 as a main cast member.
10. She has a New Starring Role in "The Prey"
Masika's latest flirtation with the big screen comes with 2019 movie, The Prey. Directed by Cire and Matthew Henman, the film stars Danny Trjo, Adrian Paul, and Nick Chinlund as a squad of US soldiers in Afghanistan who are on the run from a deadly creature. The movie features Masika as the character, Lake, in one of her biggest Hollywood roles to date.