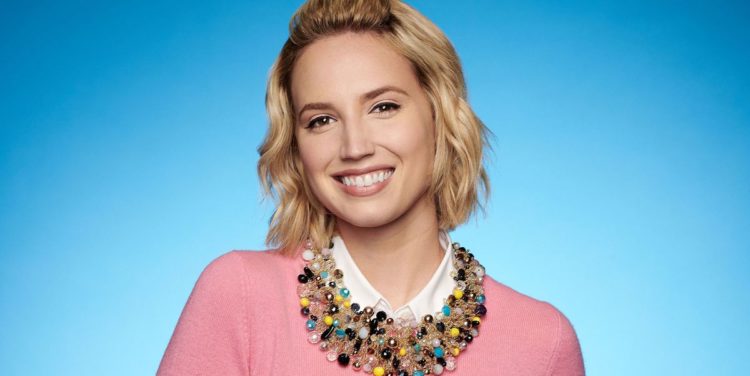 Some things just run in the family, and that is why you find a generation of police officers or doctors. Molly McCook could say she was destined to be an actress since it is embedded in her DNA, but she also had to work for it. After all, nothing comes on a silver platter. Even if she is a talented actress, she has had her share of critics which is no surprise since you cannot please everyone, but she has always managed to stay focused on her goals. So, want to learn about her background and maybe even what the future has in store for her? These facts are a sneak peek into her life.
1. She felt intimidated to Join The Last Man Standing
For Molly, it was quite intimidating to join the cast because while everyone else had been together for six years hence forming some chemistry, Molly was new. She, therefore, was not sure how the others would receive her. Fortunately, they welcomed her with open arms, to which she says she was lucky.
2. Molly had low expectations with the revival of the show
The Last Man Standing had been canceled, but Fox revived it. Molly admitted her hopes for the show were little saying with the show biz industry, everything is unexpected. However, her perception changed after meeting Tim Allen who she says lives up to the title of "ultimate TV dad." Tim made Molly relax and watching him has helped Molly learn so much.
3. Her replacing Molly Ephraim as Mandy Baxter received backlash
Molly has had to deal with a severe backlash from the fans of The Last Man Standing who took the change quite hard. Most fans preferred Molly Ephraim and felt the difference was too extreme seeing that Molly Ephraim had dark hair while Molly McCook is a blonde. Some fans even suggested that she should dye her hair so the contrast will not be glaring.
4. Molly McCook considered dying her hair
Since Molly Ephraim, who played Mandy, was a brunette, Molly McCook thought about changing her hair color so there will not be a stark difference between the two despite playing the same character. Besides, Molly McCook is also a bit taller. However, the producers decided against it since she was not the only one who was replacing a cast member.
5. Molly McCook starred in Excision which premiered in Sundance Film Festival
In 2012, Molly was on the cast of Excision where she played Natalie. Excision, American horror movie, is a feature-length adaptation of another short film produced in 2008 and which goes by the same name. Excision premiered in 2012 in Sundance Film Festival, the largest independent film festival in the United States.
6. She dated Devon Werkheiser
Molly dated Devon for four years and seven months before breaking up in August 2014. Devon who is an actor, musician, songwriter and voice actor released his first single in April 2010. The single which was also a full-band production of "If Eyes Could Speak" released its official music video on YouTube in June 2010 and it featured Molly and himself.
7. Both of her parents are actors
Molly McCook's father, John McCook is an actor who is best known for his roles in soap operas most notably Eric Forrester in The Bold and The Beautiful. He was nominated as the Outstanding Lead Actor on the soap opera in 2001 and 2012. Molly's mother, Lauren Spang is a former actress who took a defacto retirement in 1984 but made a brief appearance in a film in 2007 where she acted alongside her husband, and in 2003 in a documentary.
8. She is active on social media
Molly has an active social media profile especially on Instagram where she has over 27k followers. She is also on Twitter with 2.7k followers but is yet to be on Facebook.
9. Molly is engaged to John Krause
She is set to marry John who she has been dating for quite some time. John is an American actor and singer and Molly could not help but share news of her engagement on Instagram where she referred to John as the missing puzzle piece. She added that she could not wait to be his wife.
10. She has a net worth of $1.7 million
Molly's wealth is estimated to be $1.7 million as of 2018, thanks to the many films she has been cast in since 2012.