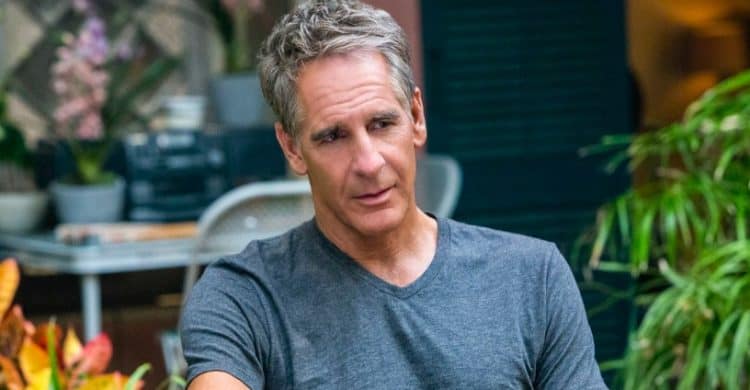 Some folks might recognize Scott Bakula very easily since we grew up watching him on TV and eventually in big movies that showcased his talents. But those that know him as of now might have seen him on NCIS: New Orleans or something similarly new. He's definitely one of those actors that's fun to talk about since he seems more down to earth than a lot of others and he does seem more approachable since he doesn't seem to have the kind of profile that suggests he's untouchable. But regardless of all that Scott has had a long and fairly successful career that's led to highs and lows throughout the years just like anyone. In the past decade though he's been seeing a resurgence in his career it would seem that has really allowed him to perk up again and enjoy the fame that never really went away but was simmering for a while as though waiting for him to step up again.
Here are a few things you might not have known about Scott.
10. He appeared in Playgirl in the past.
Scott isn't shy about exposing himself in a publication or even on screen. He's comfortable with his body obviously if he's been in a magazine like Playgirl, as whether you believe it or not this publication is still very big with women.
9. The white streak in his hair appeared when he was just 4 years old.
Apparently his mother thought that the white streak came from helping someone paint but he's had the streak for a long time. It's not always that common to see a child or even a younger person go white or gray-haired, but it does happen now and again.
8. His most memorable ever was on Quantum Leap.
This was after all the show that gained him the most fame in his career and kept him afloat for a long while. Films like Necessary Roughness and Lord of Illusions were great in their time but this one show is what really caused his star to soar for a while.
7. He's a very big Star Trek fan.
Scott has been a fan of the series for a while and it was something special to be selected as one of the new captains for a new series was something he'd never expected to happen in his career, but something he gladly embraced.
6. It took about 3 hours in makeup to get him ready for his role in Lord of Illusions.
If it took him this long then you can just imagine how much longer it took a few of the other cast members since there were quite a few gory effects in this movie that must have required nearly half the day to get the makeup right.
5. He's been a singer and director throughout his career as well.
This could have been why we didn't hear from him for a while since he has managed to diversify in his career and gone on to do other things besides acting. When you think about it a lot of actors have gone this route.
4. Scott's been around since the 80s, though some think he's been around longer.
His career started back in 1981 apparently and he's been seen rather prominently on TV and has done a fair amount of films since. It could be that he's been in a lot of productions that didn't get as much hype that has kept him from being seen as one of the more lauded actors throughout the years.
3. He does know how to play the piano so it does get worked into his role on NCIS.
So yes his piano skills are very real and he's not just playacting like some folks do. Plus, you won't see the need for the camera to pull away and focus just on his hands because of this, as happens with so many people that are shown playing an instrument. To those that play it's kind of obvious when one's fingers hit the wrong keys, so this is kind of a nice treat for those that know what they're looking for.
2. Scott started out doing live shows, that's how he got noticed.
He's no stranger to acting in front of people as well as the camera so any such thing as stage fright might still exist but it's not as poignant as it might have been when he first got started. After all everyone's got to get discovered somehow.
1. Initially he studied law at the University of Kansas.
It's always intriguing to find out just what was happening in a celebrity's life before they got big since some of them apparently could have gone in a very different direction and done something with their lives that would have either kept them from becoming known or would have made them famous in another way.
He's always a welcome sight on screen no matter how big of a break he takes.