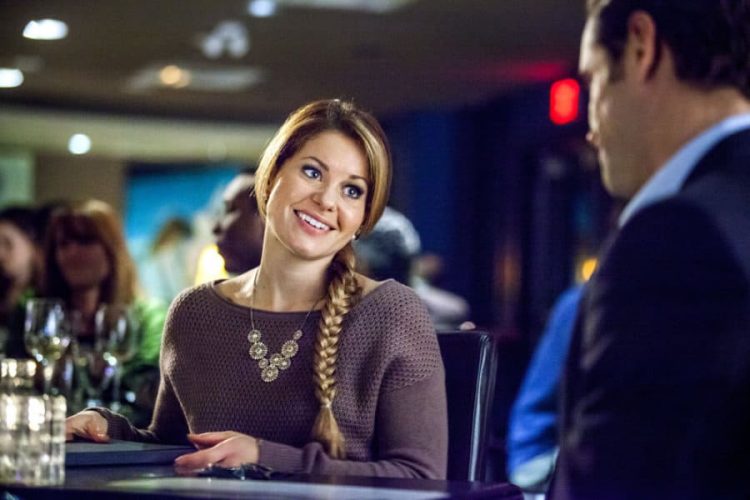 Unless you're a mystery fan and a lover of Charlaine Harris you might not know that much about the Aurora Teagarden series, which is perfectly understandable since it is another niche that a lot of people know about but isn't pushed as much as others. In that regard it is fully enjoyed by those that happen to like the series but it's also open to any fans that want to take a look and perhaps decide that they like the actors or the story that's being presented. There are a few well-known actors that appear in these stories, a fact that gives the series a little more veracity since quite honestly the star power of any series, movie, or show is what draws people to it. The story is what keeps them there, and as it's been seen throughout the history of the series people have liked what they've seen.
Here are a few things about the series that you might not have known.
10. The first book that the series was based on was published in 1990.
It takes a bit of time now and again to really get a great story noticed and brought to the attention of those that have the ability to transition it to the big or small screen, but the vindication for a story is great since it means that the author created something that people truly want to see. Imagine just how many stories are written that don't get noticed.
9. Candace Cameron Bure is the main protagonist.
She's come a long way from Full House obviously and has been in a great number of TV movies to date, proving that she's just as good now as she was as a child. The fact that she's the lead in this series isn't too surprising since throughout her career she's had the kind of presence that people want to see.
8. The majority of the films were shot in Vancouver, BC.
Obviously there were other filming locations used, but Vancouver is typically believed to be a great place to film since it does have a great many locations that lend themselves wonderfully to the camera and create a great backdrop that creates a very strong and commanding presence for any film.
7. In the movies Aurora belongs to a group that meets regularly to solve crimes in her small town.
To some it might not make sense that a group of regular citizens might sit around to try and solve crimes of any size in their own town as this is usually the job of law enforcement. But for the story this does seem to work and it also serves as a great plot device.
6. The movies didn't start broadcasting until around 2014.
24 years after being published the movies were finally brought to the attention of those that had read the books and perhaps were delighted to see the tales they'd enjoyed put into movie form. It's a long time to wait, but those that know about such stories were no doubt grateful to see them.
5. Marilu Henner is a main part of the cast.
If you do know who Marilu Henner is then you might want to take a gander at the movies since she's one of the main characters and related to the main protagonist. If you don't then it might be time to brush up on your cinematic history.
4. Each film runs about 2 hours.
Despite being a series each film is easily 2 hours if a little less and are fully-formed motion pictures. What this means is that unlike some series that might only run an hour or less per episode the Aurora Teagarden Mysteries are a collection of well-made films.
3. Charlaine Harris has been writing mysteries for over 3 decades.
This is the kind of dedication to the craft that is needed to be honest since writing just one or two books and then calling yourself a writer is all well and good. But if you stick with it for a decade or more and become a bestseller at one point then you've accomplished something that not everyone can do.
2. The films were broadcast primarily in USA but channel 5 took over broadcasting rights in the UK.
There is always a desire for many publications and films to be shared on an international level but it also comes down to who actually wants to broadcast them. It's not too surprising that this series didn't get picked up in every possible market, but it's also not surprising that the UK decided to take it on, as a good mystery seems to be within the wheelhouse of those in the UK based on their own broadcasting.
1. There were 11 books in the series.
1 book is a beginning, 2 or more is impressive, but 11 is something that any author could be proud of to be quite honest.
It might be worth a look if you're interested.