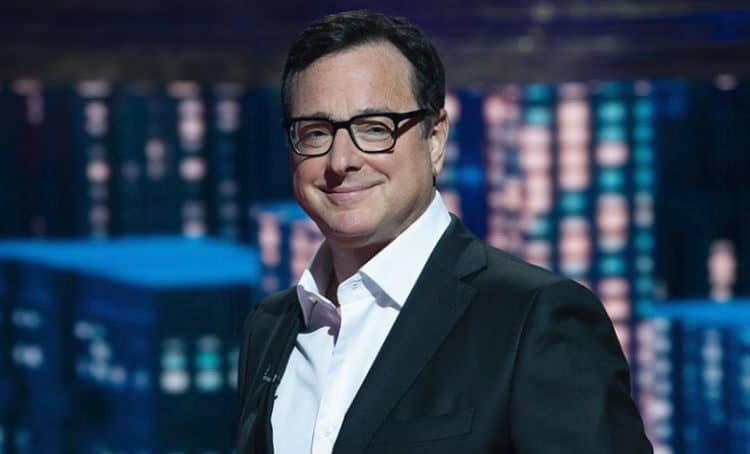 Videos After Dark is a new video clip show that has started up on ABC. Like its name suggests, it is focused on video clips that are more suitable for an adult audience than those that can be found on its parent show, which would be America's Funniest Home Videos. Here are 10 things that you may or may not have known about Videos After Dark:
1. It Is a Spinoff
As stated, Videos After Dark is a spinoff. To be exact, it is the third spinoff for the long-running series, though it has been a very long time since the last effort to get something similar off of the ground. Something that is perhaps unsurprising considering the less than enthusiastic response to the last spinoff that resulted from America's Funniest Home Videos.
2. Created By Vin Di Bona
Videos After Dark was created by Vin Di Bona. In short, said individual might have started out as a singer under the stage name of Johnny Lindy, but he tends to be much, much better-known nowadays because of his role in making both movies and TV shows. Of particular note is the fact that he is listed as the creator for America's Funniest Home Videos as well, though it should be mentioned that the show was based on a Japanese predecessor.
3. Hosted By Bob Saget
Meanwhile, Videos After Dark is hosted by Bob Saget, who should be familiar to a wide range of people for a wide range of reasons. In this case, the most relevant reason would be the fact that Saget was the host for America's Funniest Home Videos for the show's first eight seasons, meaning that the new spinoff is seeing old acquaintances returning to a new partnership.
4. Coincidence of Interest
Videos After Dark came into existence because of a coincidence of interest on the part of various parties. In short, Di Bona had been interested in doing something "edgier" for some time when ABC executives contacted him about the idea. As for Saget, the joke is that he was so enthused that he was already getting his makeup ready when his agent was contacted about the role.
5. No Contest
One of the ways that Videos After Dark will be departing from its predecessor is that it won't be holding a contest to encourage interested individuals to send in their video clips. Given its "edgier" nature, one can't help but wonder whether PR considerations might have played into the move.
6. Won't Be Using Its Parent's Brand
Certainly, there seems to have been a choice made to protect the brand of America's Funniest Home Videos by making sure that there won't be any marketing attempt to connect the two shows on the air. This makes sense because the parent show tends to be known for its family-friendly nature, meaning that there is no sense in risking the brand that has been built up over the course of two decades for the sake of something that may or may not actually succeed in the long run.
7. Targeting Its Parent's Viewers
With that said, Videos After Dark is targeting its parent show's viewers. To be exact, it wants the viewers who grew up watching its parent show as children, who are now at an age at which they are ready for the kind of content selected for the spinoff.
8. Extensive Collection to Draw Upon
The choice to not include a contest might have been motivated by the fact that Videos After Dark has a lot of material stored up for use. Simply put, people have been sending material for its parent show for a long, long time, which means video clips that couldn't be shown on it but can now be shown on the spinoff.
9. Bob Saget Will Be Playing a Very Important Role
Saget is playing a very important role in Videos After Dark, so much so that Di Bona has said that it is "built around Bob and his sensibility." This makes excellent sense because Saget is well-known for the adult-oriented nature of his stand-up routines.
10. Expect Saget Material
In fact, interested individuals should expect Videos After Dark to be a mix of video clips and Saget's material. As a result, if they are interested in Saget's particular style of humor, this could very well be the show for them.